A Message From Mayor Henry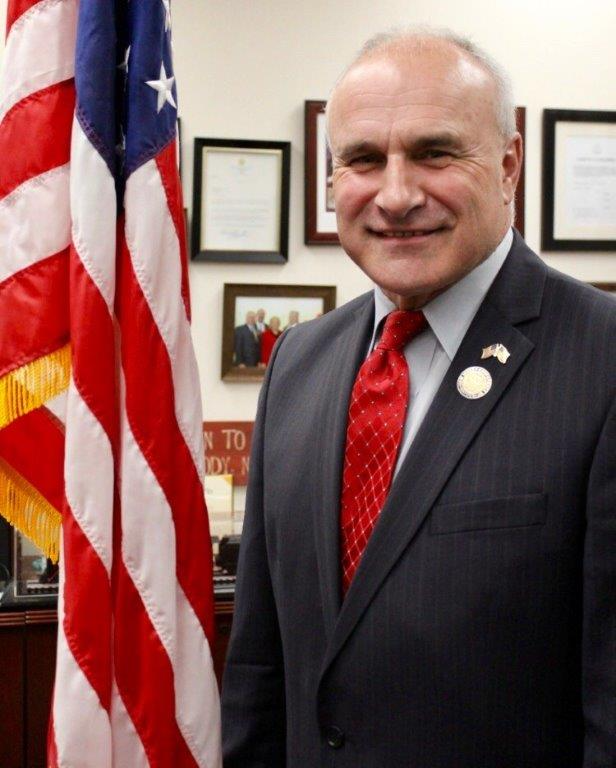 Dear Old Bridge Residents;
With Memorial Day just past us and more residents getting vaccinated, we can look forward to a splendid summer and lots of enjoyment, relaxation, and time with our families. We are so fortunate to be able to enjoy these lazy, hazy summer days in all of our beautiful parks in Old Bridge with playground and picnic areas to utilize for our parties and barbeques.
June is Graduation month and I wish to extend my sincere congratulations to all of the graduates, in all of our schools here in Old Bridge. These children and young adults are our future and I wish them the best as they move on to high school and college and go out into the world to begin their life's journey.
I would like to acknowledge thirteen-year-old resident Meghan Valanzola who is looking to strengthen and unite our community with her Old Bridge Kindness Challenge. To participate, follow the challenge on Twitter @OBKindness21 and post your acts of kindness now through June 16th.
Morris Habitat for Humanity is hosting the "Home is Where Hope Begins" Virtual Breakfast on Thursday, June 10 from 8 a.m. – 8:45 a.m. I invite you to tune in to the live-streaming event, hosted by WABC-TV reporter Toni Yates, and learn more about how Morris Habitat is bringing its 36-year proven track record of building safe, decent affordable homes to Middlesex County with the start of 13 new homes in Old Bridge Township. Attendees will hear directly from Habitat homeowner families who will share their stories, as well as myself, honorees, volunteers, and sponsors who are making Morris Habitat's life-changing work possible. Registration is free at the following link: https://morrishabitat.salsalabs.org/virtualbreakfast2021.
The month of June is recognized as LGBTQ Pride Month. Our nation was founded upon the declaration that all people are created equal, and they have the right to be treated based on their value as human beings. I urge all of our residents to respect and honor our diverse community and celebrate and build a culture of inclusiveness and acceptance.
Another event this month is Juneteenth, celebrated every year on June 19th. This day of freedom and liberation is the oldest nationally celebrated commemoration of the ending of slavery in the United States. It is imperative that we learn from history. Allow this day to be a celebration of uniqueness and place differences aside.
Most notably this month, we celebrate Father's Day, a day to honor all of our fathers who so selflessly go to work every day to make a living for their families, and who in their spare time volunteer in all of the various activities available for their children in the township. There are no words that can express the love of a father and the love that we all have for them. Happy Father's Day!
On a final note, now that we are at the beginning of the summer break, please be mindful of the increased number of kids playing outside, particularly near the parks, out riding their bikes, or walking in the streets and having fun. Stay alert when driving and riding your bike so we can ensure that everybody has a great, safe, healthy summer.
To All Old Bridgers - enjoy the start of summer, relax, and take a break!