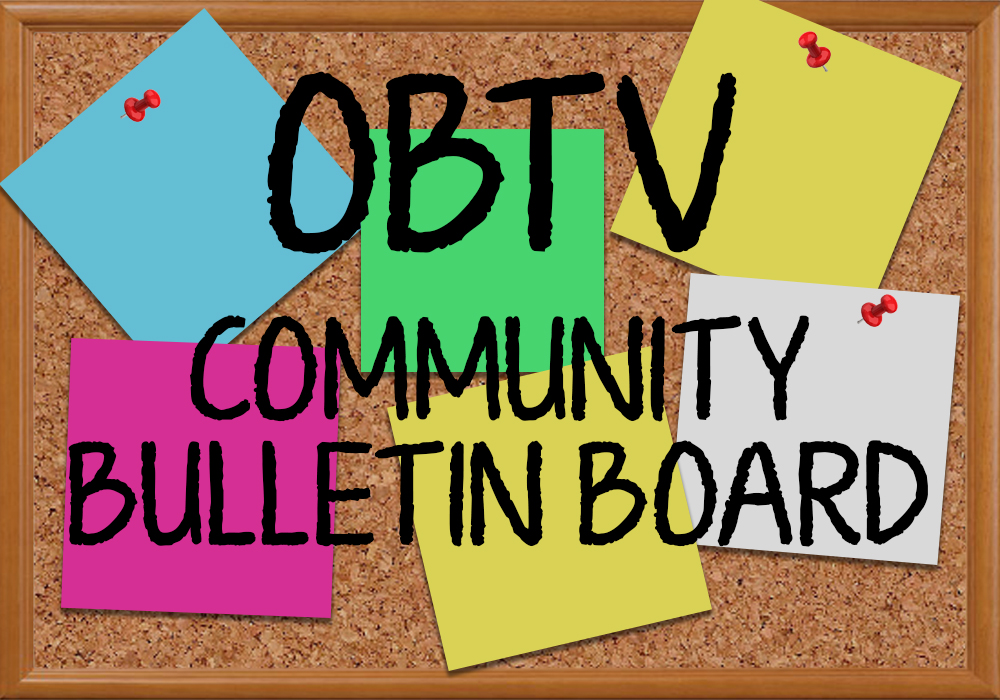 As the municipal information cable channel, Channel 15 Optimum/Channel 22 Fios operates the Community Bulletin Board as an informational and educational service. The Community Bulletin Board content includes the Old Bridge Television program schedule, and other public service announcements deemed of interest to Old Bridge cable subscribers.
Old Bridge Television accepts bulletin announcements from non-profit organizations. Station management reserves the right to review and edit all announcements.
Emergency and weather-related announcements will pre-empt all other bulletins and programming.
Announcements must be submitted via our ONLINE FORM.
OBTV cannot guarantee the time period or frequency an announcement will run