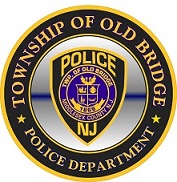 Old Bridge Police Department
It is the mission of the Old Bridge Township Police Department to protect, preserve and safeguard the lives, property and constitutional rights of all citizens with integrity, courage and professionalism.
Integrity - A firm adherence to a code of moral conduct of the highest ethical standards.
Courage - The mental, physical and moral strength to venture, preserve and withstand danger, fear or difficulty. To always do the right thing, in the right way, for the right reason.
Professionalism - To maintain a high standard of knowledge, ethics and behavior while serving the citizens and visitors to our community with impartial, courteous and compassionate law enforcement and public safety services.