Joseph P. Mandola, Jr., Captain
Administration
(732) 721-5600,Ext. 3411
E-Mail

Edward Jarusiewicz, Acting Captain
Administration Bureau
Ext. 3420
E-Mail
Donald F. Fritz, Jr., Captain
Patrol Bureau and Records Bureau
Ext. 3310
E-Mail
Scott Gumprecht, Acting Chief of Police
Detective Bureau/Professional Standards/Animal Shelter
Ext. 3610
E-Mail

Eileen Nelson
Exec. Assistant to Chief of Police
Ext. 3412
E-Mail

Officer In Charge
Ext. 3080, 3081
Fax: 732-607-7934

Dispatch
Ext. 3050, 3051

Nancy Shean-Weber
Dispatch Coordinator
Ext. 3432
E-Mail


Old Bridge Township has enhanced the capabilities of our emergency notification system. Because of this enhancement we will switch vendors from Nixle to OnSolve's CodeRED. The official change over date is January 1, 2019. We apologize in advance to all of the people who will have to re-enroll with our new provider.
For our residents, visitors, businesses and their employees we encourage all of you to enroll through the CodeRED Community Enrollment page located on the Township's website (www.oldbridge.com), CodeRED's Mobile Alert application available through "Google Play " and "Apple's App Store".
By enrolling through the CodeRED Community Enrollment page or CodeRED Mobile Alert application you may select to receive emergency notifications, community notices and/or missing person alerts. By using the CodeRED mobile application you may also receive messages when traveling anywhere CodeRED is available.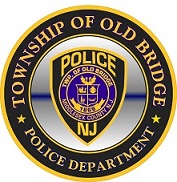 Old Bridge Police Department
It is the mission of the Old Bridge Township Police Department to protect, preserve and safeguard the lives, property and constitutional rights of all citizens with integrity, courage and professionalism.
Integrity - A firm adherence to a code of moral conduct of the highest ethical standards.
Courage - The mental, physical and moral strength to venture, preserve and withstand danger, fear or difficulty. To always do the right thing, in the right way, for the right reason.
Professionalism - To maintain a high standard of knowledge, ethics and behavior while serving the citizens and visitors to our community with impartial, courteous and compassionate law enforcement and public safety services.