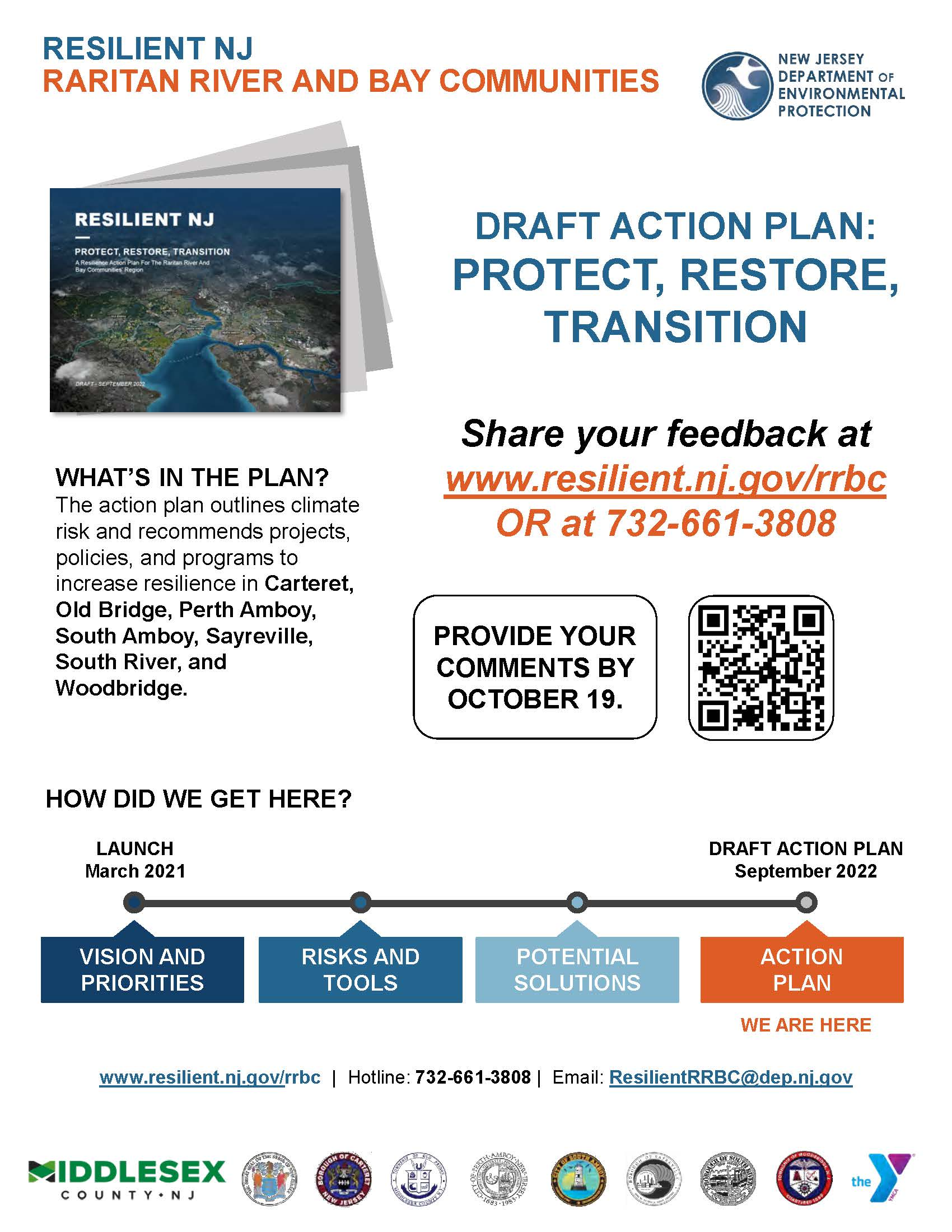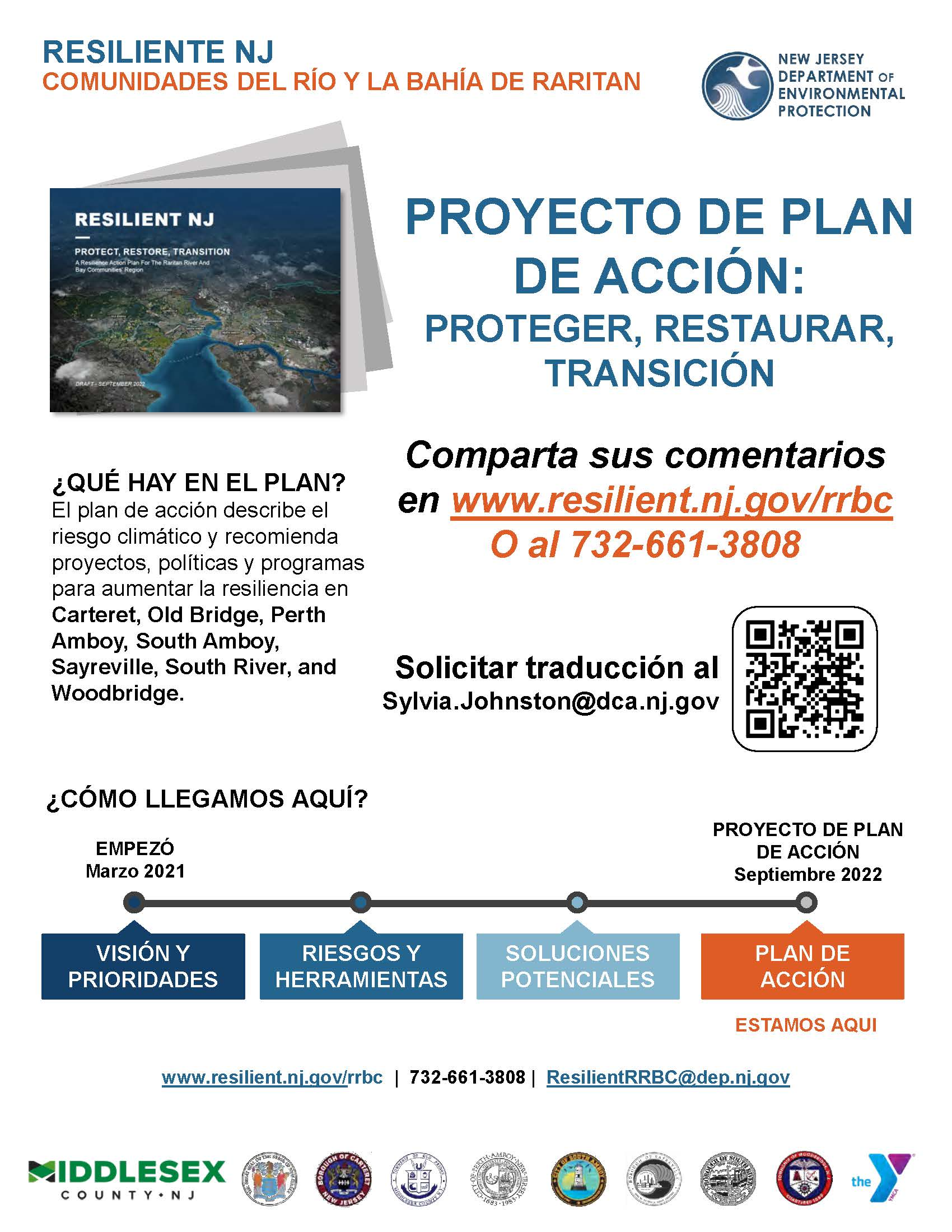 Resilient NJ - Raritan River and Bay Communities
Resilient NJ – Raritan River and Bay Communities (www.resilient.nj.gov/rrbc) is an initiative led by NJDEP; Middlesex County; and the municipalities of Woodbridge, Old Bridge, South Amboy, South River, Perth Amboy, Carteret, and Sayreville to reduce flood risk and improve quality of life. The project team is seeking to partner with local organizations to ensure the process includes as much input from the community as possible, particularly underserved populations. We have identified your department as a potential partner because of your reach and positive impact on the people/ community we hope this project will most benefit.
WHAT IS "RESILIENCE"?
Resilience means being able to adapt to changing conditions and grow in the face of challenges. In the context of flooding, we mean shaping and enhancing strong social fabrics and infrastructure to "bounce back" and "bounce forward" after storms.
WHAT IS "RISK"?
Risk is the potential for a hazard, such as flooding, to have negative impacts. Flood risk is the potential for water to create damage and disruption in our communities. Flood risk increases when the hazard increases, such as by sea level rise or more intense rainfall, or when more people are in harm's way.
RESILIENT NJ WILL…
Develop solutions to address flood risk using the best available data, inclusive decision-making principles, and input from you!

Include actions that range from projects that change our built environment, to new policy, to education and coordination initiatives.

Build relationships between community members, businesses, non-profit organizations, utilities, infrastructure providers, and others across our region to foster future collaboration on resiliency and other issues.
WE WANT TO HEAR FROM YOU!
Working together to address current and future flooding, while improving quality of life. Complete the Resilient NJ Survey
COMMUNITY MEETING...March 17, 2022, at 6:30 pm