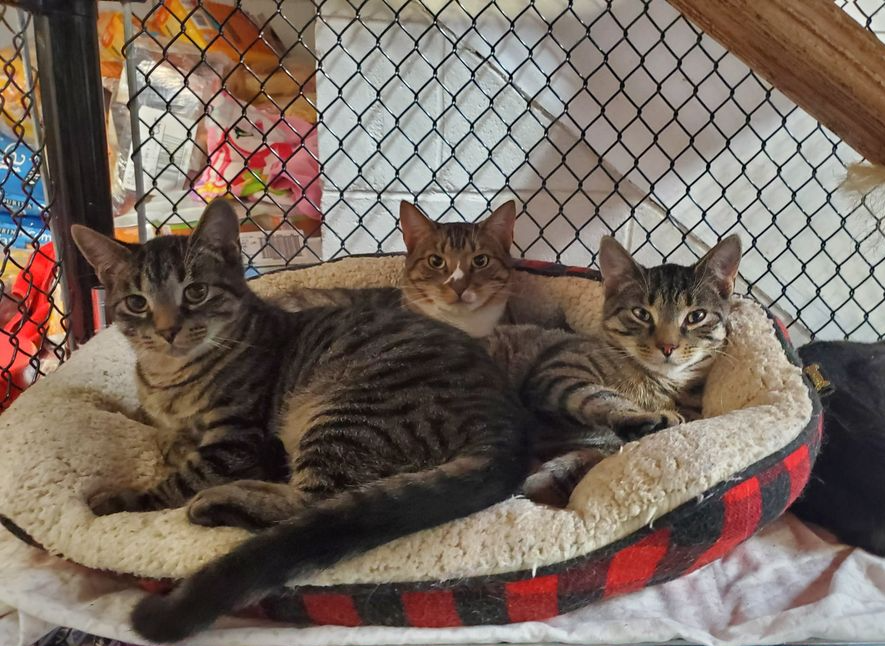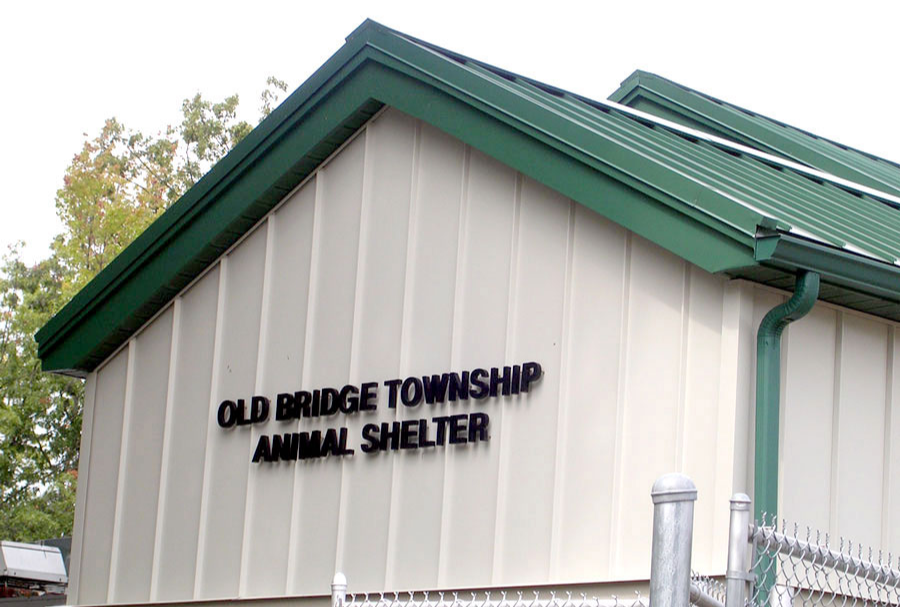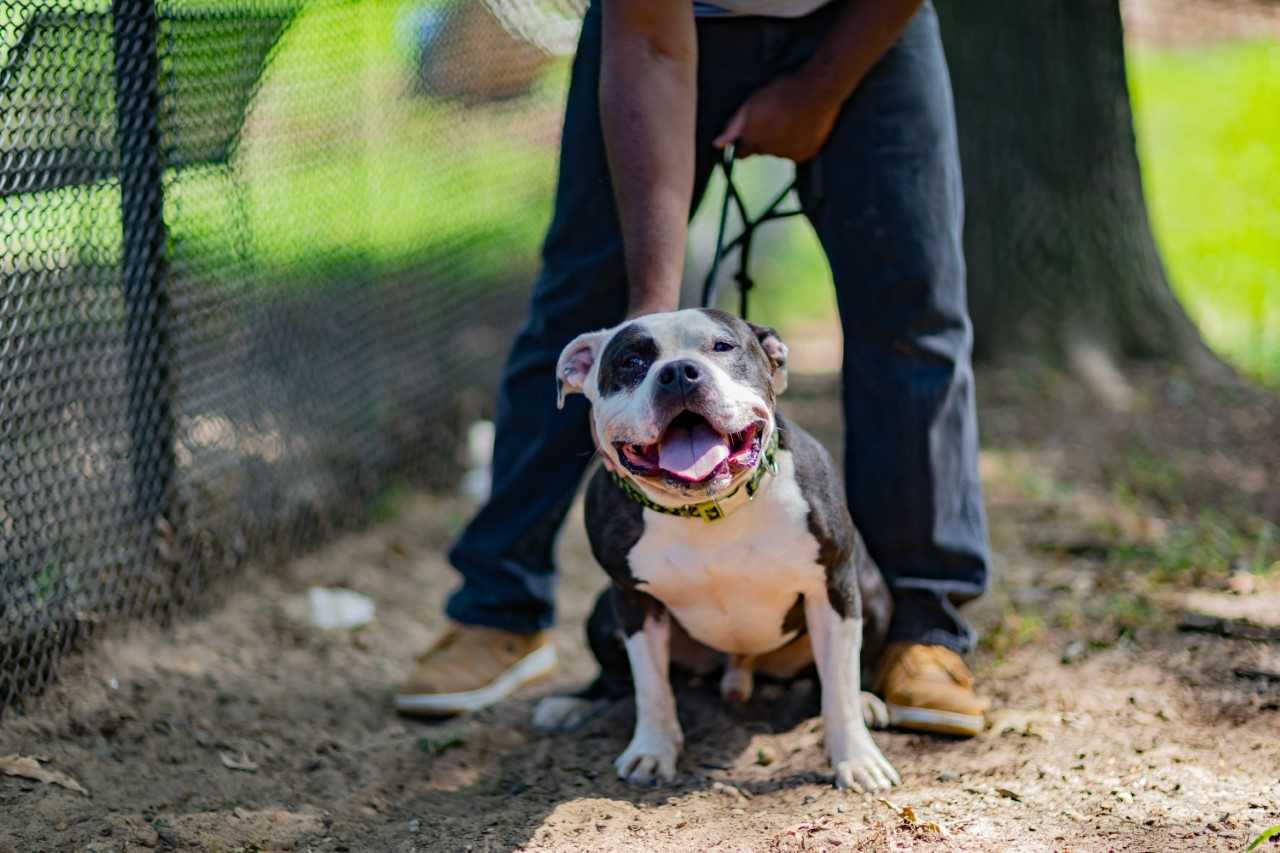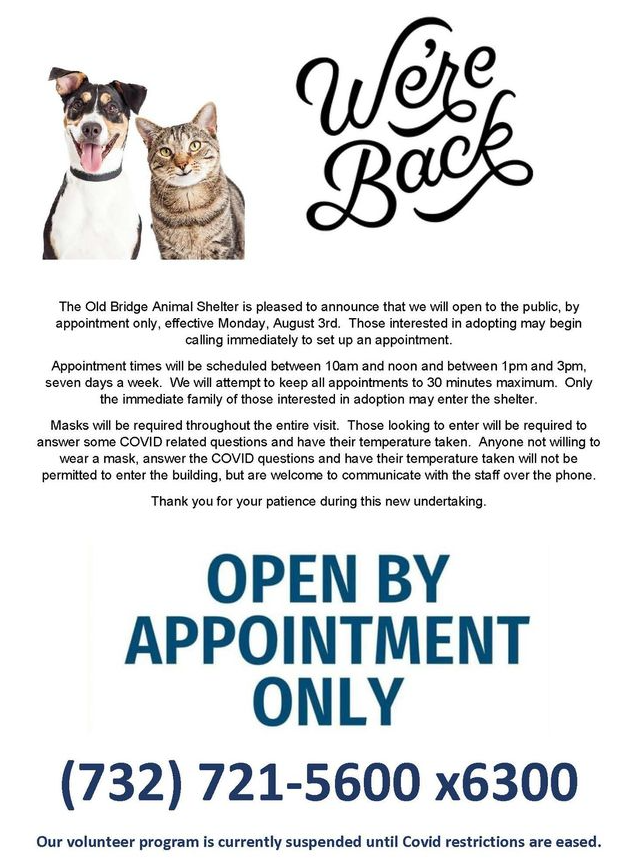 Shelter Hours of Operation:
Open 7 days a week from 10:00 am to 3:00 pm
The last adoption is at 2 PM
It is best to call the shelter before arriving. Sometimes the Animal Control Officer may be called out of the building on an emergency. During regular hours, call (732) 721-5600 x6300
In the case of an emergency after 3 pm, call (732) 721 4000
Address:
1 Old Bridge Plaza (Off Route 516), right next to Township Recycling Center

Please stop in to adopt your new best friend or make a donation today!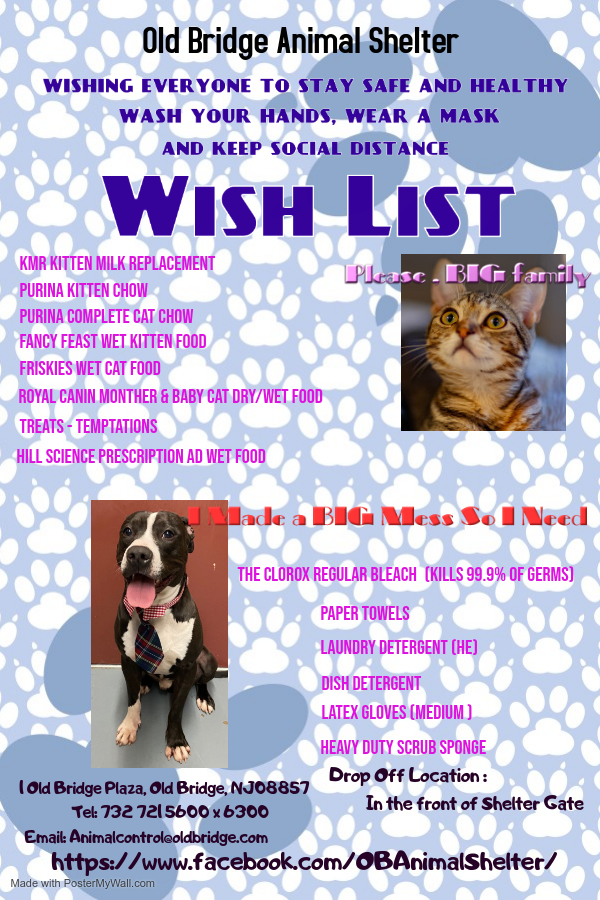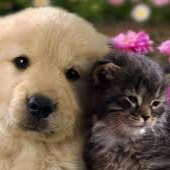 License Your Dog and Cat
A per state statute N.J.S.A. 4:19-5.1 et seq. all dogs in the State of New Jersey must be licensed. Per Old Bridge Ordinance Chapter 39, Cats and Dogs must procure a license annually.
All dogs over six months of age and not confined to a licensed kennel kept within the limits of the Township shall be licensed as hereinafter provided.
Additional Links
Contact Information
Coordinator
Karen Chen
Phone: 732-721-5600 Ext.6300
Email
Animal Control Officers
Lynn Steckel
Marion Ashmead
Phone: 732-721-5600 Ext.6300
email
Shelter Manager
Captain Scott Gumprecht
Phone: 732-721-5600 Ext.3610
Email
Like us on Facebook!