Shelter Hours of Operation:
The shelter is currently open
Monday - Saturday, 10 am-3 pm, Except Holiday
The last adoption will be 2 pm
Check our available pet; if you found the one to be your furry family, please download and complete the application below then Email before setting your appointment.
cat application
dog application
It is best to call the shelter before arriving. Sometimes the Animal Control Officer may be called out of the building in an emergency. During regular hours, call (732) 721-5600 x6300
In the case of an emergency after 3 pm, call (732) 721-4000
Address:
1 Old Bridge Plaza (Off Route 516), right next to Township Recycling Center

Please stop in to adopt your new best friend or make a donation today!
If you would like to make a monetary donation in memoriam, please mail your check payable to Old Bridge Animal Shelter or Gift Card (Chewy/ShopRite/Walmart) to 1 Old Bridge Plaza, Old Bridge, NJ08857 and include the name of the person you wish to be remembered as well as the address where you would like a letter sent.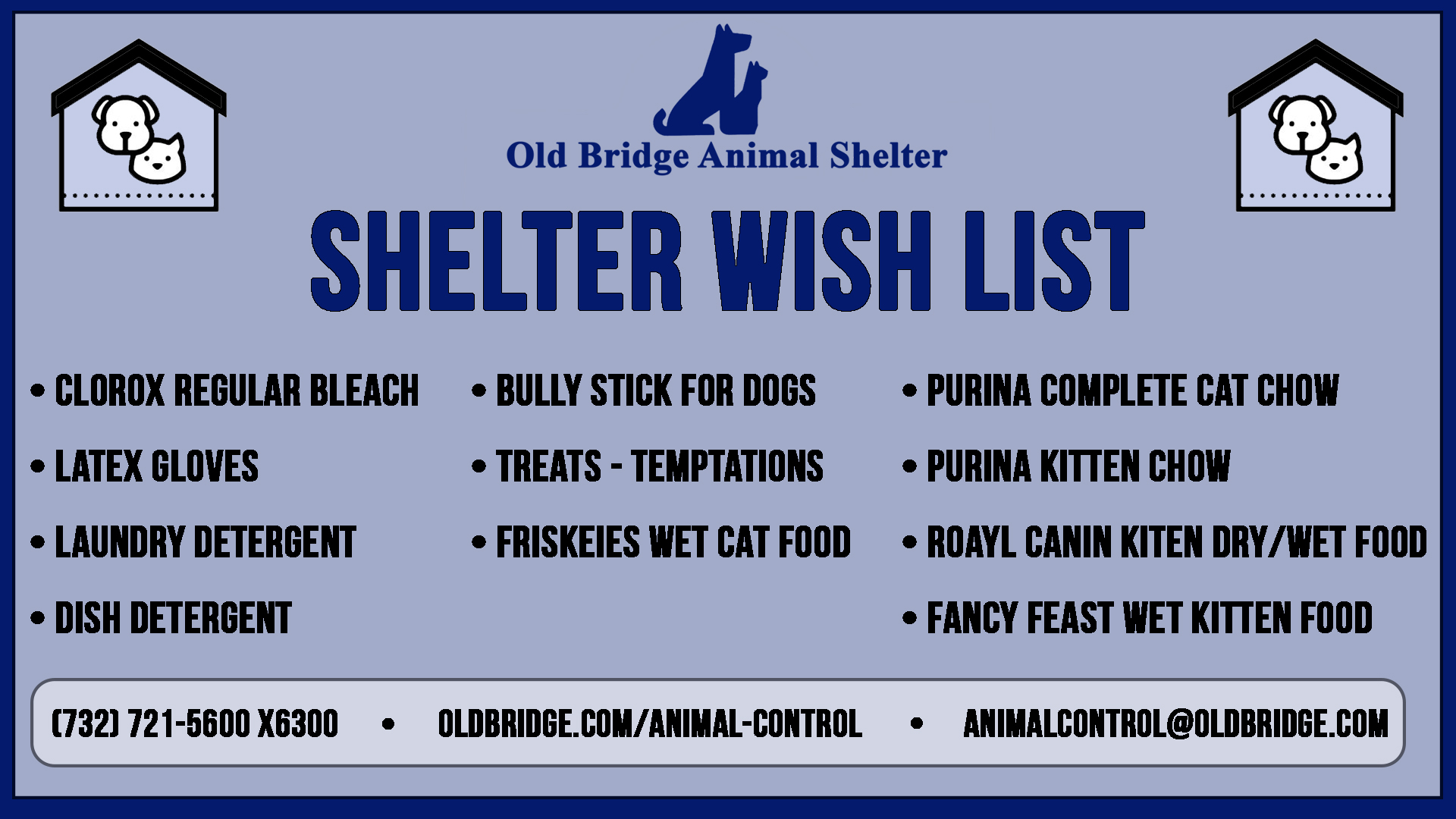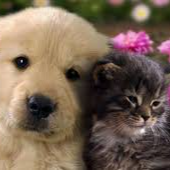 License Your Dog and Cat
A per state statute N.J.S.A. 4:19-5.1 et seq. all dogs in the State of New Jersey must be licensed. Per Old Bridge Ordinance Chapter 39, Cats and Dogs must procure a license annually.
All dogs over six months of age and not confined to a licensed kennel kept within the limits of the Township shall be licensed as hereinafter provided.
Additional Links
Contact Information
Animal Control Officers
Marion Ashmead
Phone: 732-721-5600 Ext.6300
Email
Coordinator
Karen Chen
Phone: 732-721-5600 Ext.6300
Email
Shelter Manager
Capt. Scott Gumprecht
Phone: 732-721-5600 Ext.3610
Email
Like us on Facebook!