As a reminder, the OBMUA will begin the fall flushing program this Monday, September 20th. Flushing will be done daily from 8AM to 3PM. More information at OBMUA.com

The Recycling Center will be open on Tuesdays and Thursdays from 7AM to 3PM and on Saturdays from 8AM to 12PM. For more information on our services, please visit oldbridge.com/recycling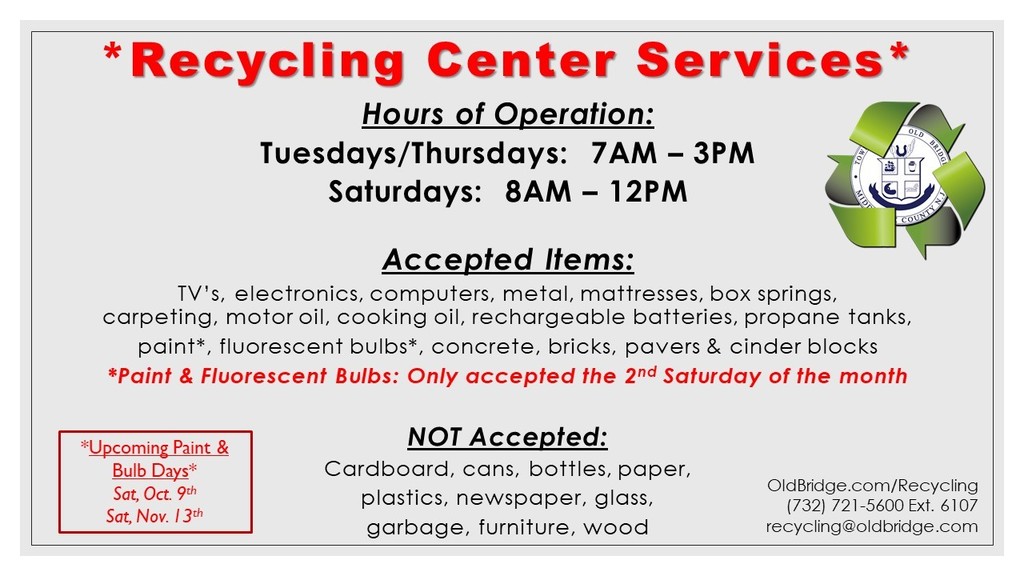 The Old Bridge Township Police Department will be conducting a written entrance exam on Saturday, October 9th. For further information, qualifications and to register, please visit
www.policeapp.com/oldbridgenj
.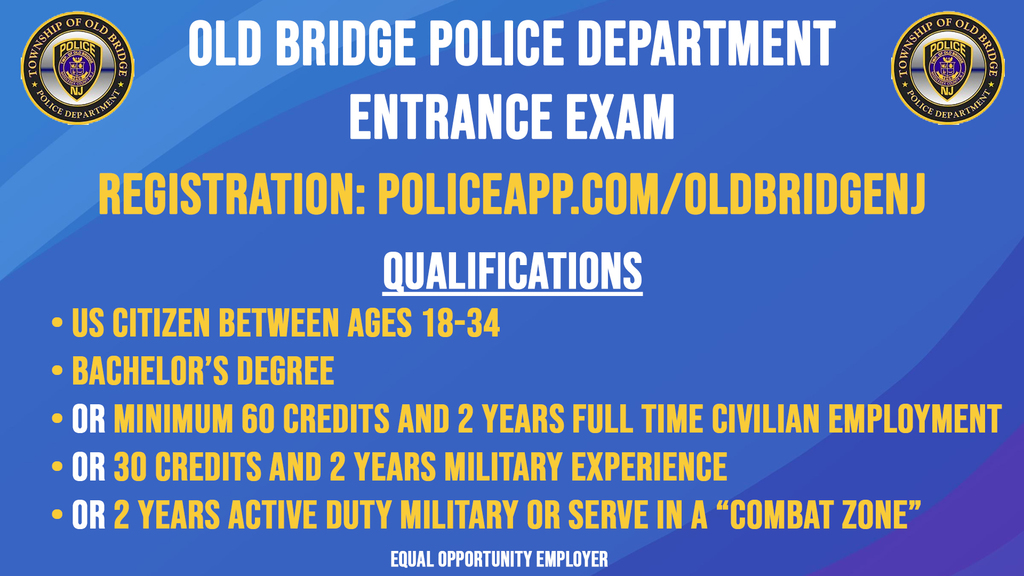 The Old Bridge Recycling Center accepts concrete, bricks, cinder blocks and pavers during their regular business hours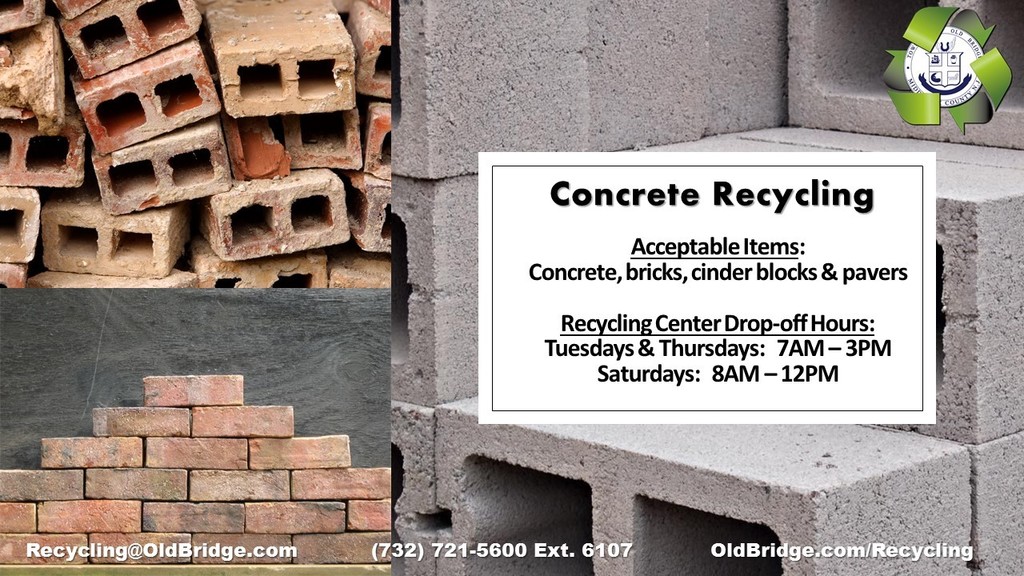 The next paint and bulb collection day is on Saturday, October 9th and Saturday, November 13th. Please visit oldbridge.com/recycling for more information.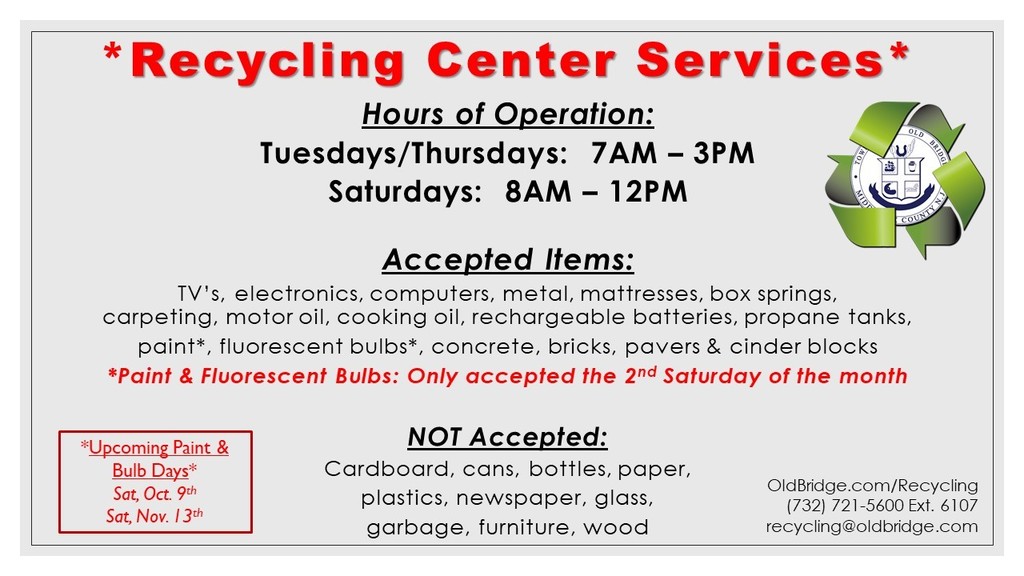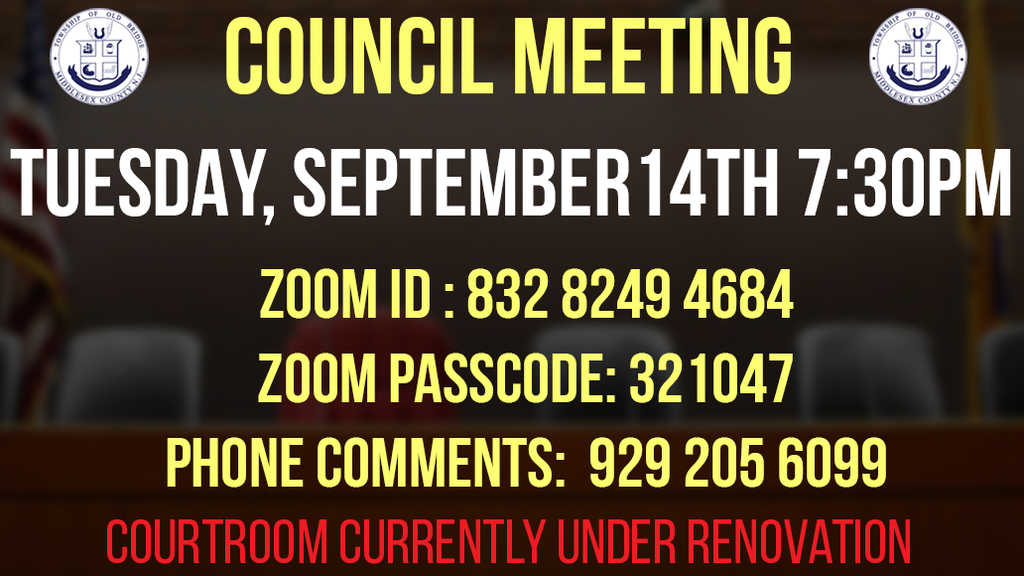 The next pick up dates for white goods and appliances is Monday, September 20th and Monday, October 4th. This service is by appointment only. Please contact the Recycling Center by emailing
recycling@oldbridge.com
or call (732) 721-5600 ext. 6107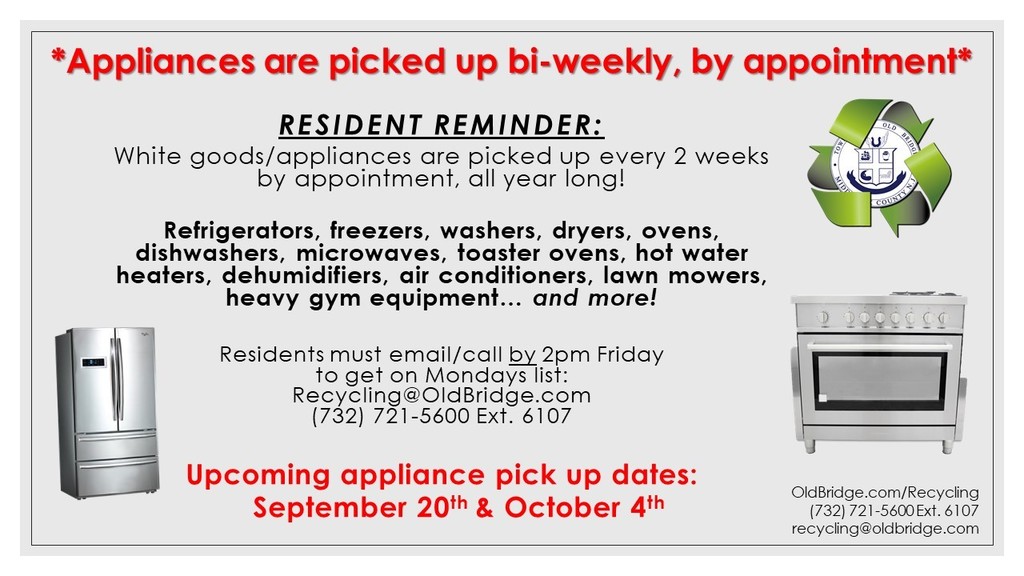 The Fall Flushing Program will begin on Monday, September 20th for approximately seven weeks. Flushing will be done daily from 8AM to 3PM. Water may show temporary discoloration.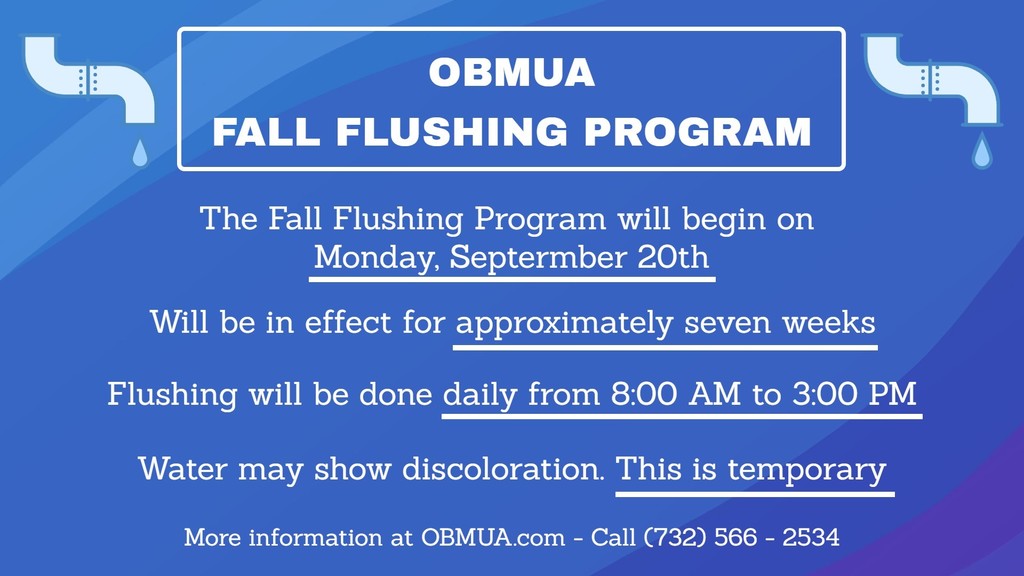 Avoid the spark - be battery safety smart. Recycle your rechargeable batteries the proper way by visiting avoidthespark.com. To find a battery drop-off location near you visit call2recycle.org/locator.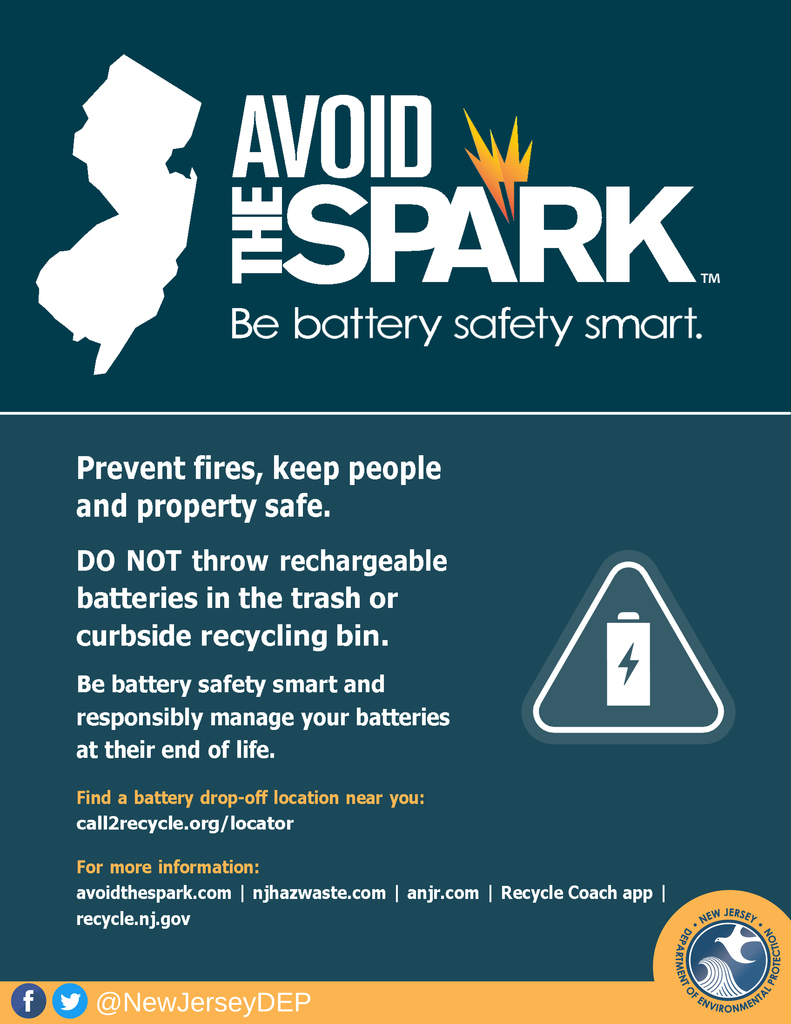 Tonight, in commemoration of Patriot's Day, the Old Bridge Public Library is lit in red, white and blue to honor all of those lost on September 11, 2001. Let us never forget.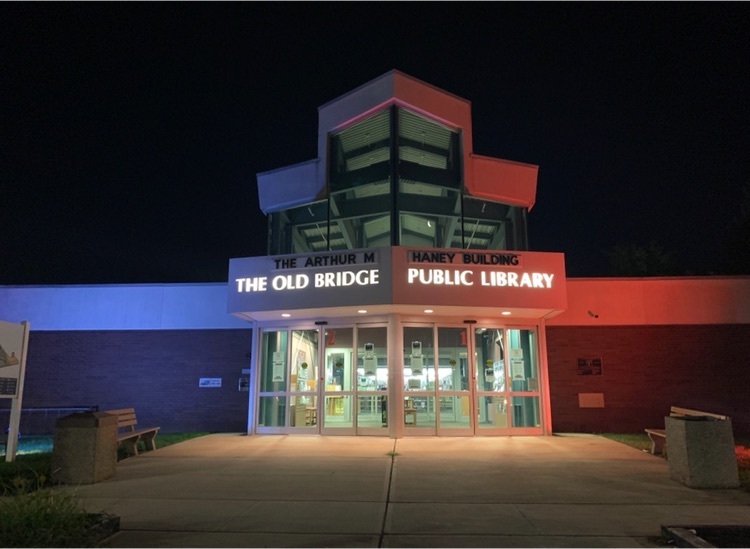 As a reminder, recycling scheduled for Monday, September 6th in Ward 1, will be picked up today, September 11th.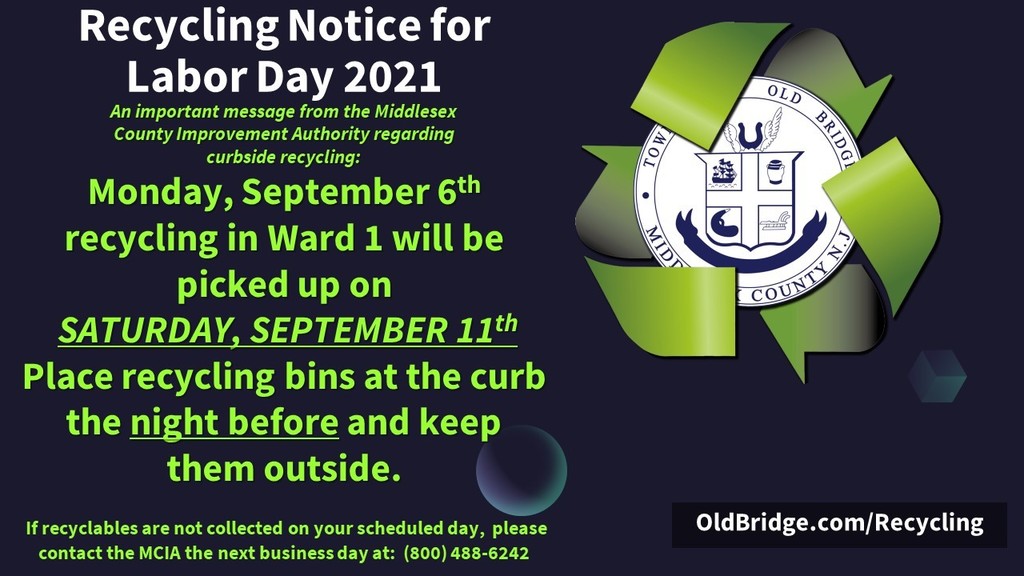 Mayor Owen Henry and the Old Bridge Township Council are happy to welcome students from the Walter M. Schirra Elementary school during the week of September 13th. To ensure the safety and well-being of these students, we encourage residents to conduct their township business during the hours of 11 am – 2:00pm. We appreciate your cooperation.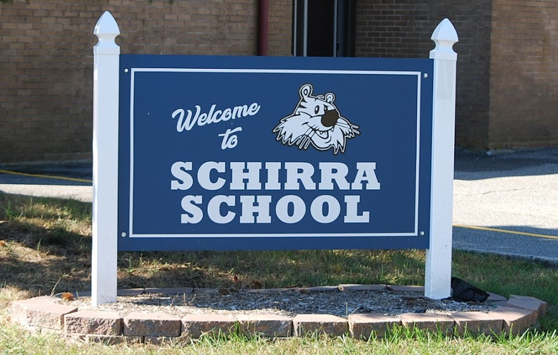 Mayor Owen Henry and the Old Bridge Township Council would like to congratulate and welcome Robert Graves Jr., the newest member of the Old Bridge Township Police Department.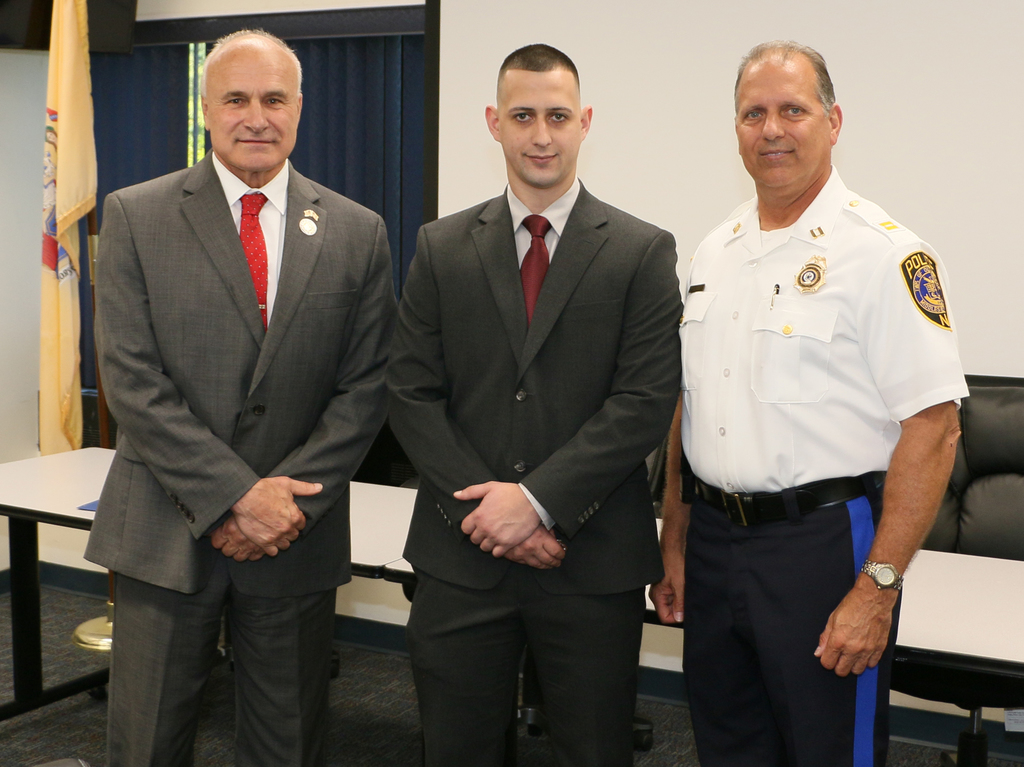 Please be advised that the Old Bridge Township Redevelopment Meeting scheduled for Thursday, September 23rd has been cancelled.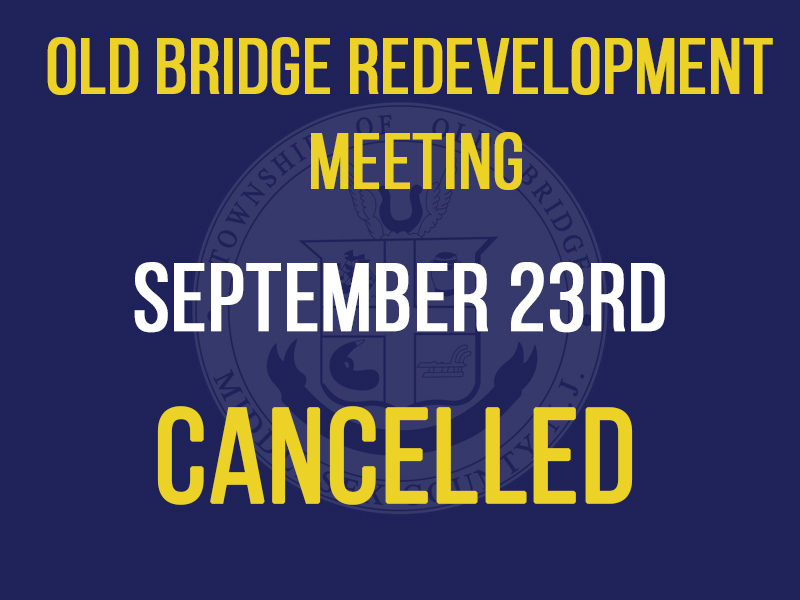 Please keep all uncollected recyclables at the curbside. If your recyclables have not been collected after two days, contact the Middlesex County Improvement Authority at (800) 488-6242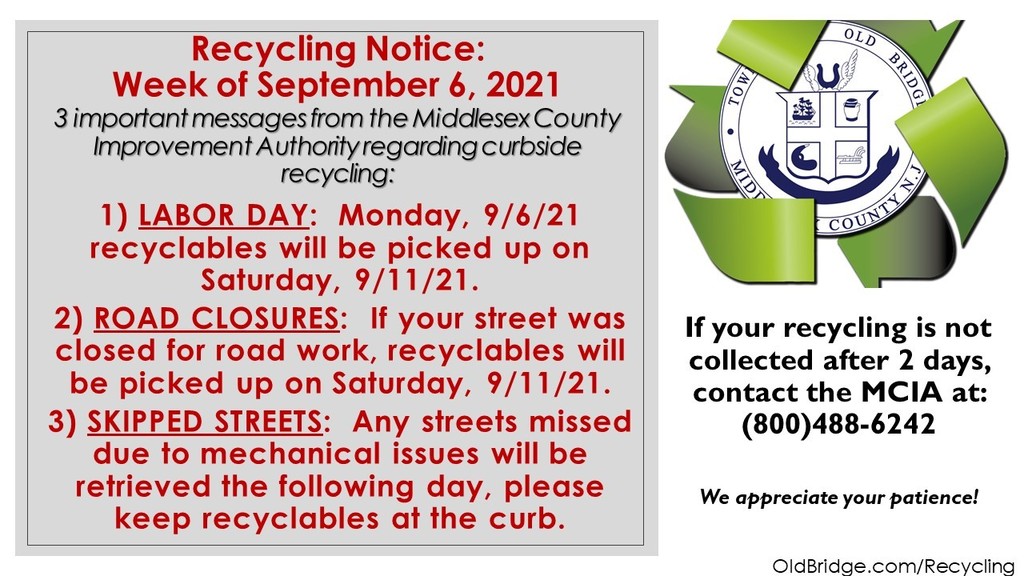 As a reminder, paint and florescent bulb recycling is the second Saturday of each month. Drop off your used paint and bulbs tomorrow, September 11th from 8AM - 12PM.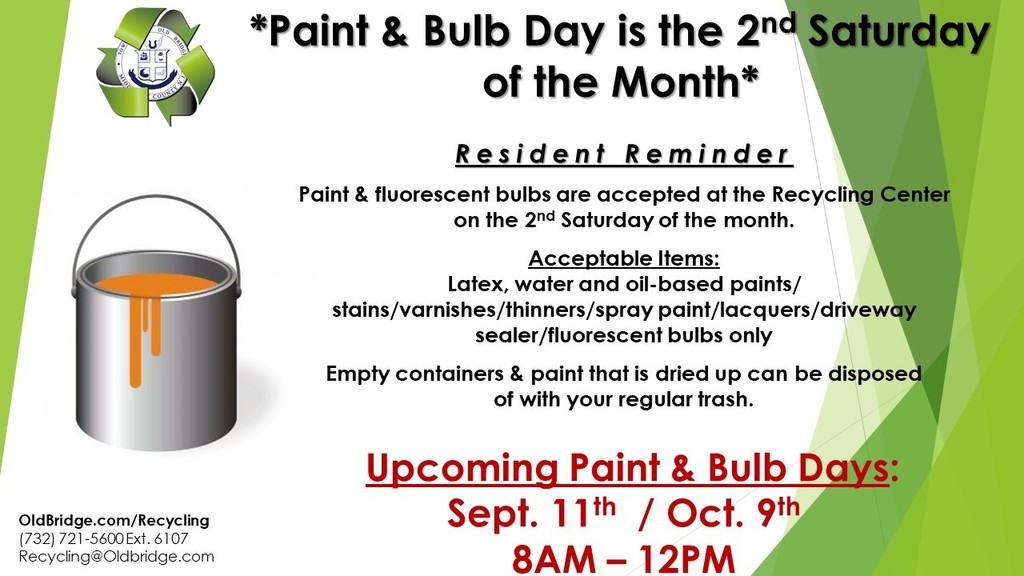 The Township of Old Bridge will be holding our annual September 11th Memorial Ceremony on Saturday, September 11th at 6:00 pm at the Municipal Complex 9/11 Memorial Site.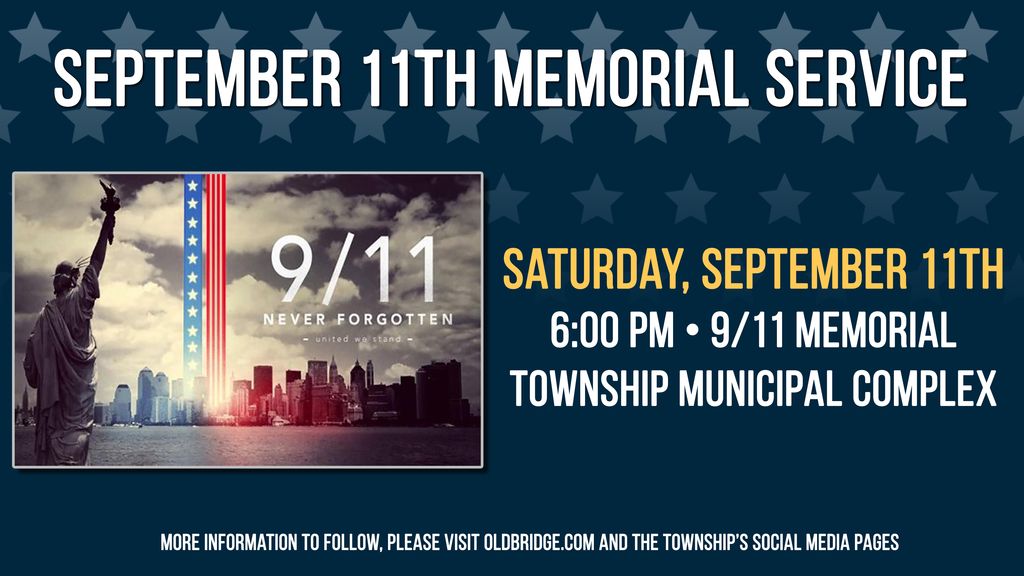 As a reminder, all recyclables scheduled for pick up this past Monday will be collected on Saturday, September 11th. Streets that were closed due to road work will also have their recyclables picked up this Saturday. Thank you for your patience.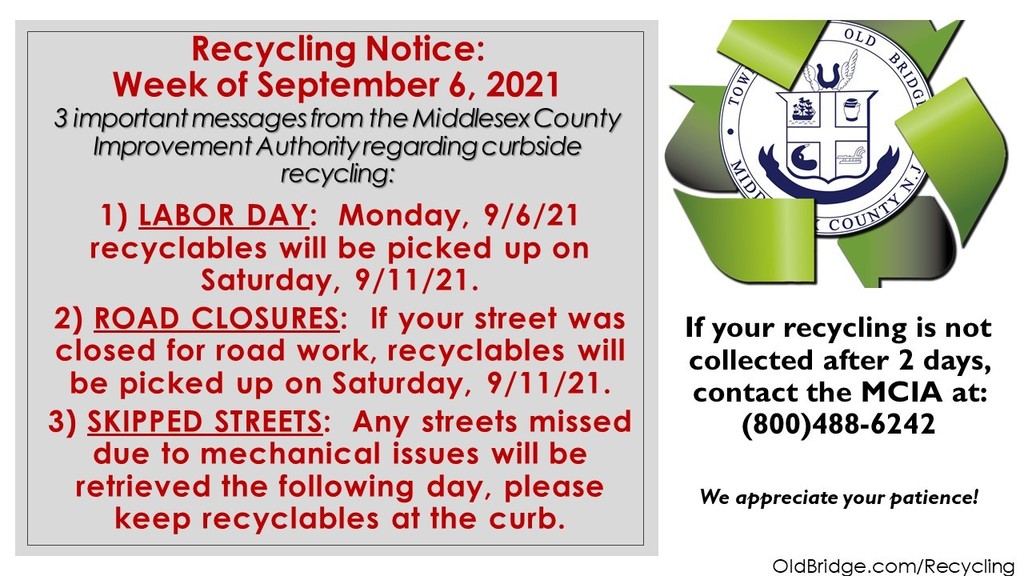 As a reminder, there will be a special Old Bridge Township Redevelopment Meeting tonight at 7:00 pm. Residents may participate via zoom or phone. Meeting ID: 842 8311 9300 Passcode: 083491 Phone: 301-715-8592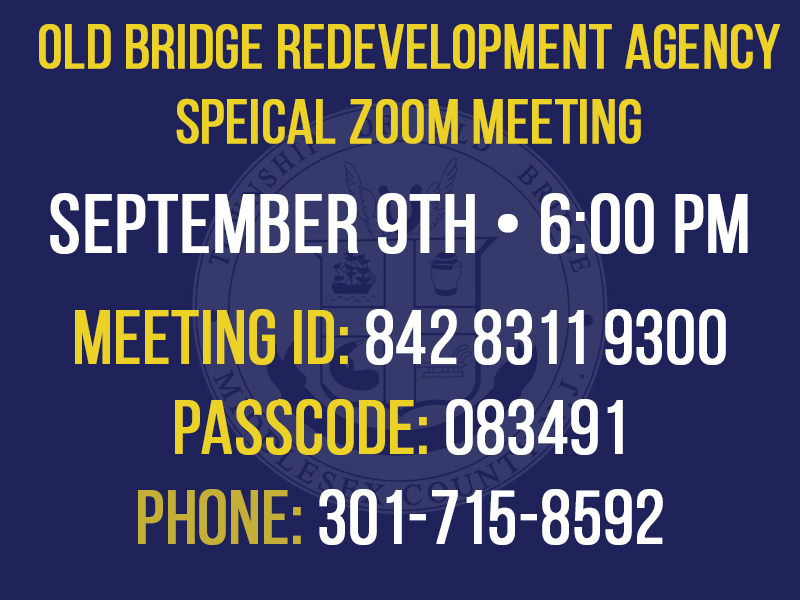 Brush recycling is picked up bi-weekly by appointment. The next pickup dates are September 13th & 27th. To make an appointment email
recycling@oldbridge.com
or call 732-721-5600 x6107.