Recycling scheduled for Monday, May 29th, will be collected today, June 3rd. Please place all recycling at the curbside for pick up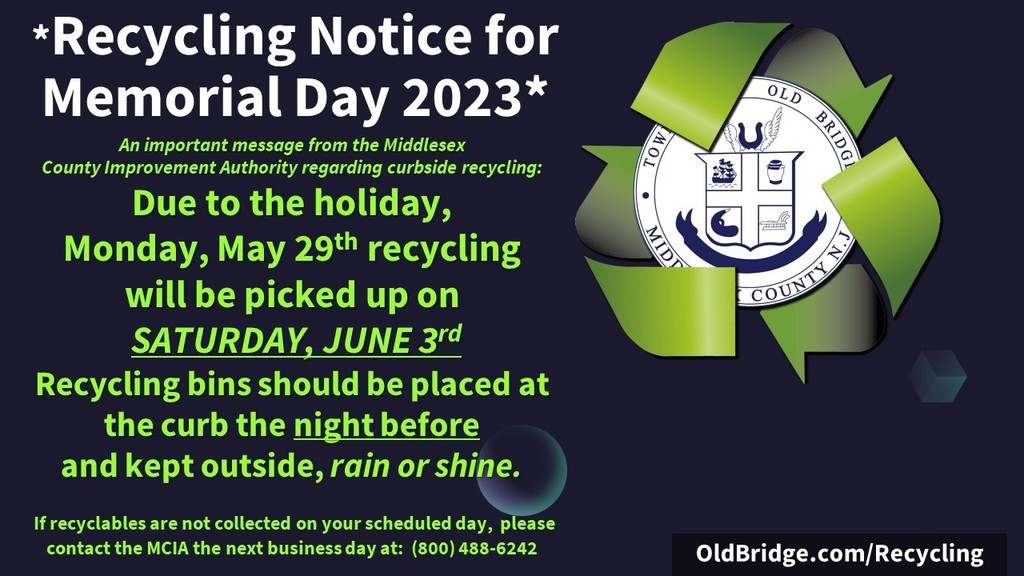 Recyclables that were not collected yesterday in Ward 6 will be picked up today, June 3rd. We appreciate your patience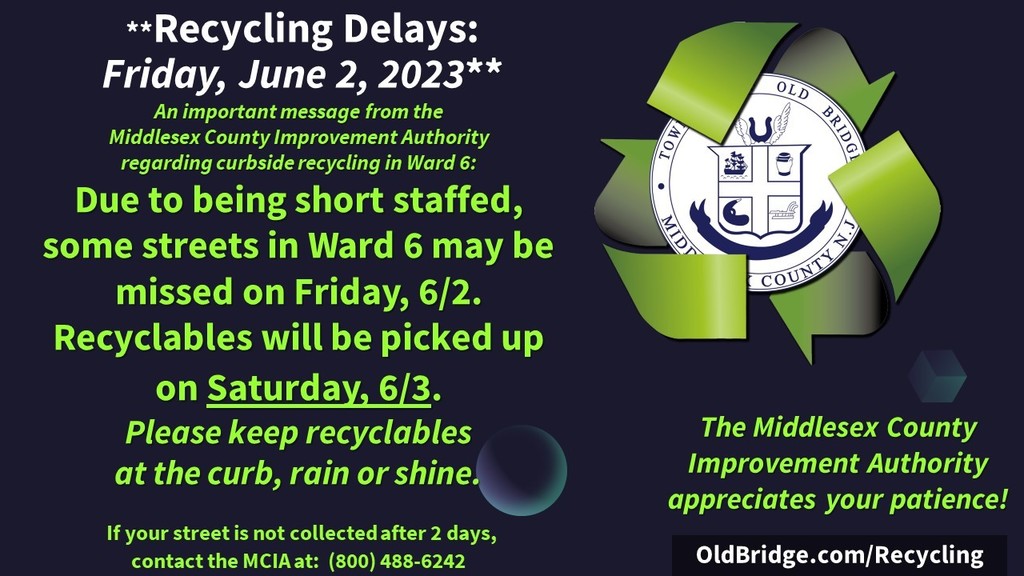 As a reminder, recycling scheduled for Monday, May 29th, will be collected tomorrow, Saturday, June 3rd. Please place all recycling at the curbside tonight for pick up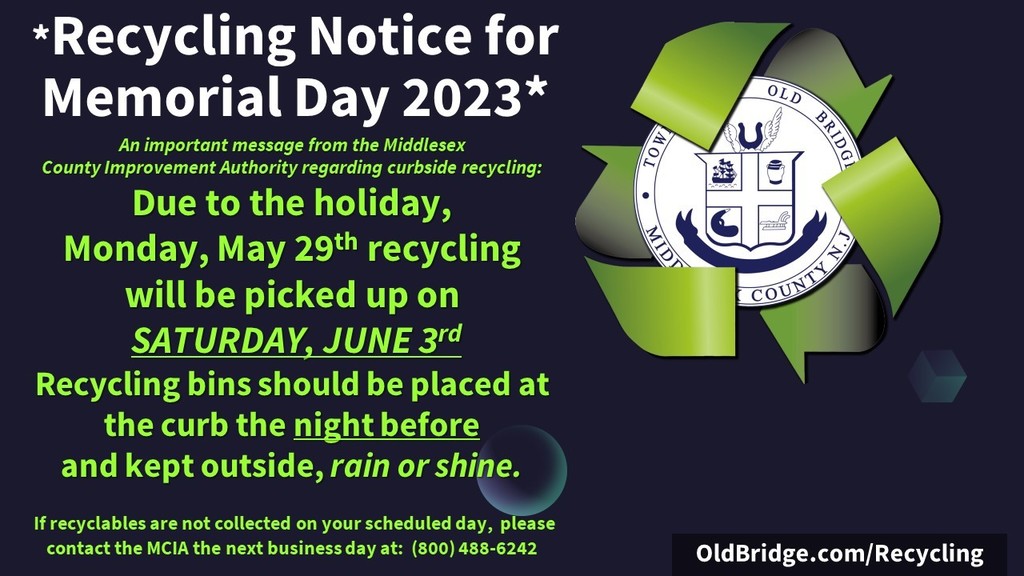 Due to being short staffed, some streets in Ward 6 may be missed today, June 2nd. Any missed recyclables will be collected tomorrow, June 3rd. We appreciate your patience.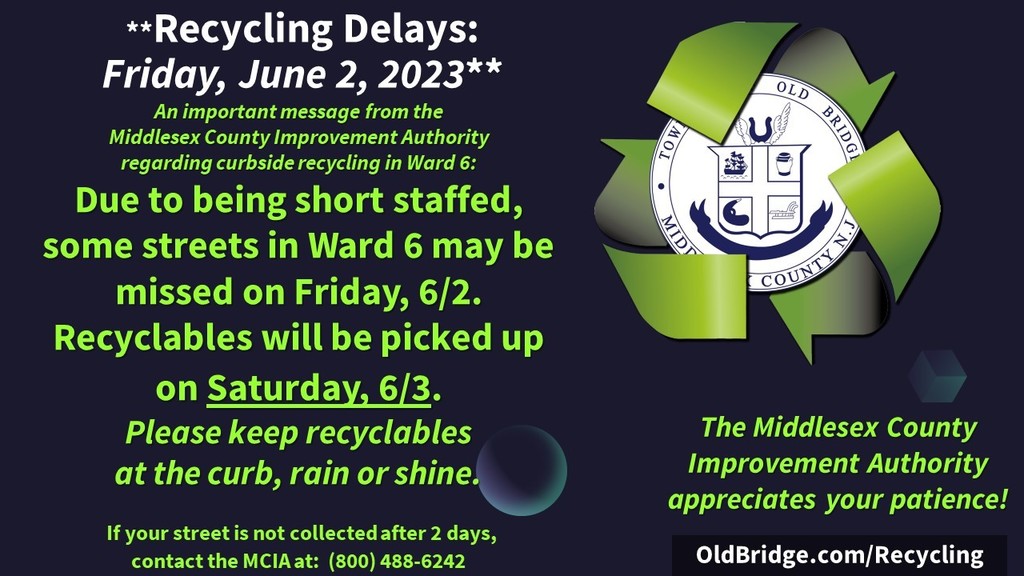 Mayor Owen Henry thanks everyone for attending our Memorial Day parade, reminds residents of delayed recycling collection, and encourages all of our residents to vote in the upcoming Primary Election
https://www.youtube.com/watch?v=q7qK7nx1IoI



Tada Productions is proud to present Backstage Memories at Old Bridge High School on Tuesday, June 6th, 2023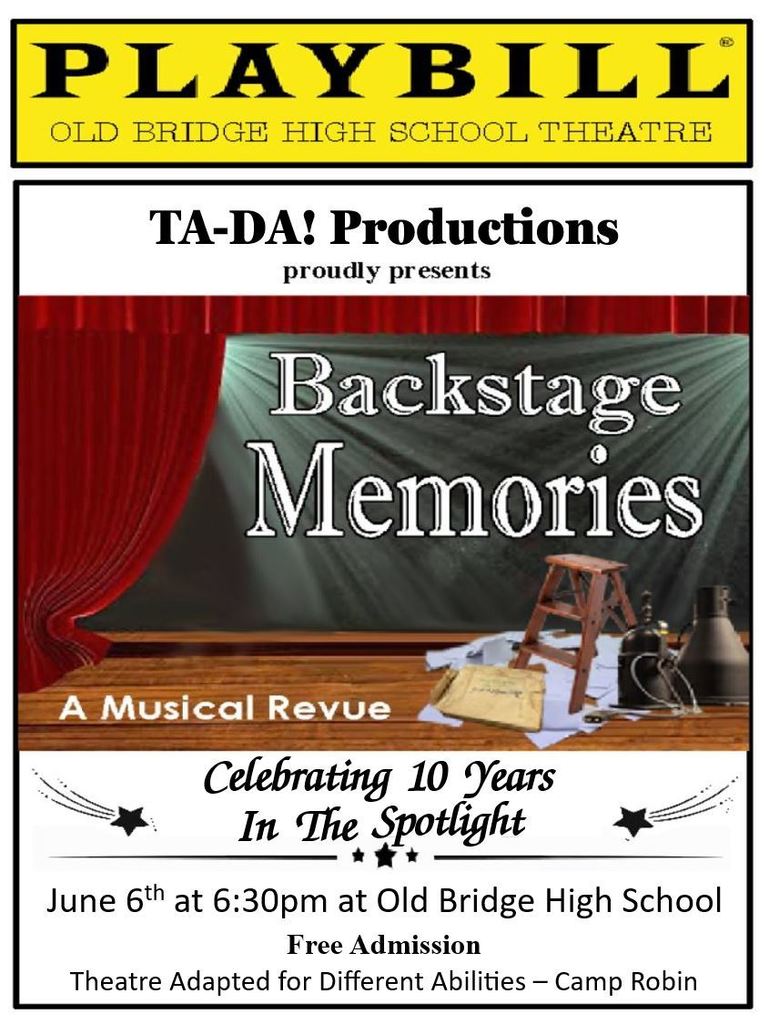 As a reminder, there will be no recycling collection today due to the holiday. Recycling in Ward 1 will be collected on Saturday, June 3rd.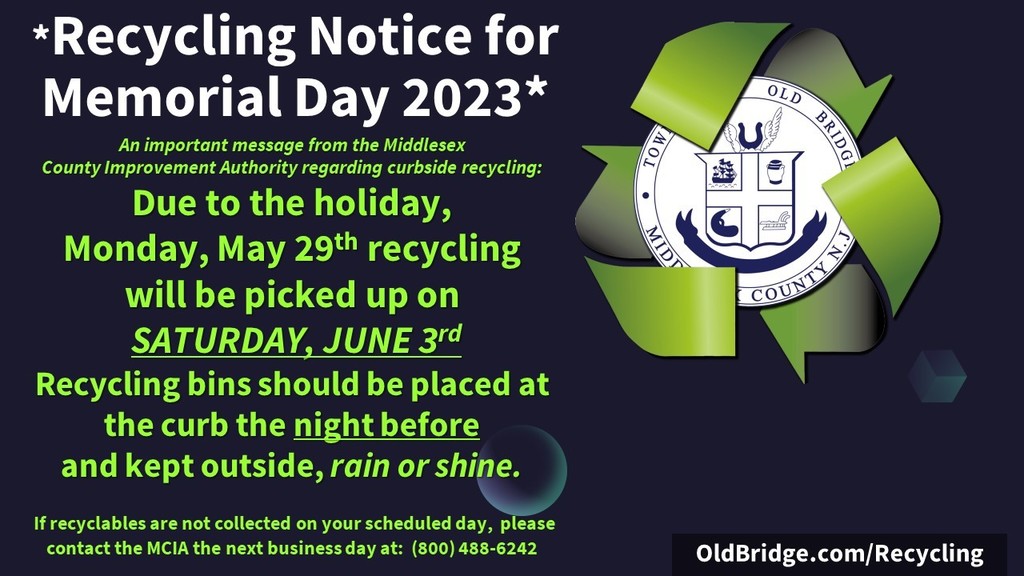 Mayor Owen Henry, the Old Bridge Township Council, administration, and staff wish you a safe and healthy Memorial Day. We thank all of those who have fought for our country for their service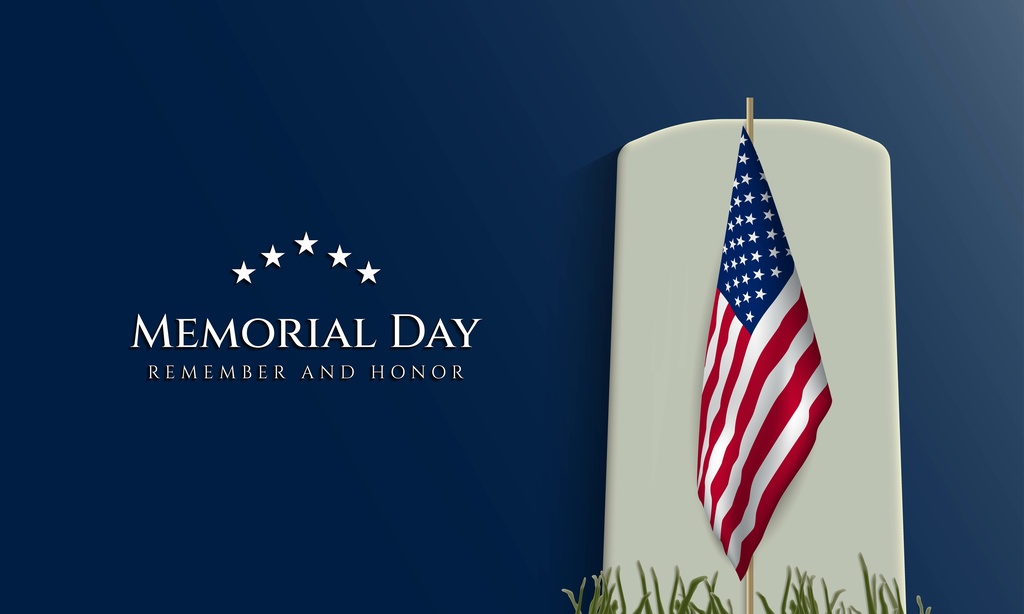 As a reminder, our municipal offices will be closed tomorrow in observance of Memorial Day

Join us tomorrow for our annual Memorial Day Parade starting at 9AM on Laurence Parkway and Ely Avenue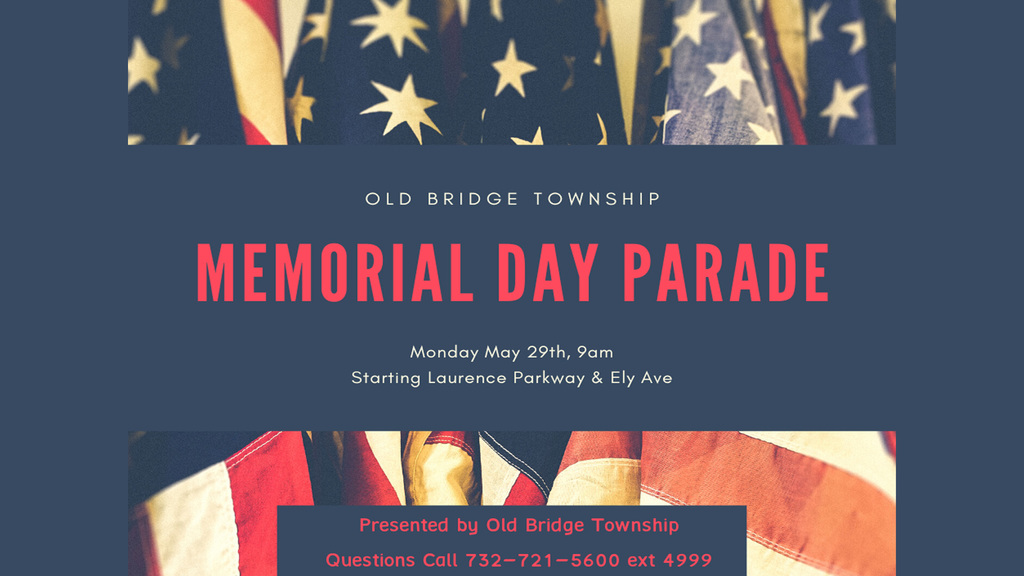 Recycling scheduled for pick up on Monday, May 29th, will be collected on Saturday, June 3rd. Please place all recycling at the curbside the night before your schedule pick up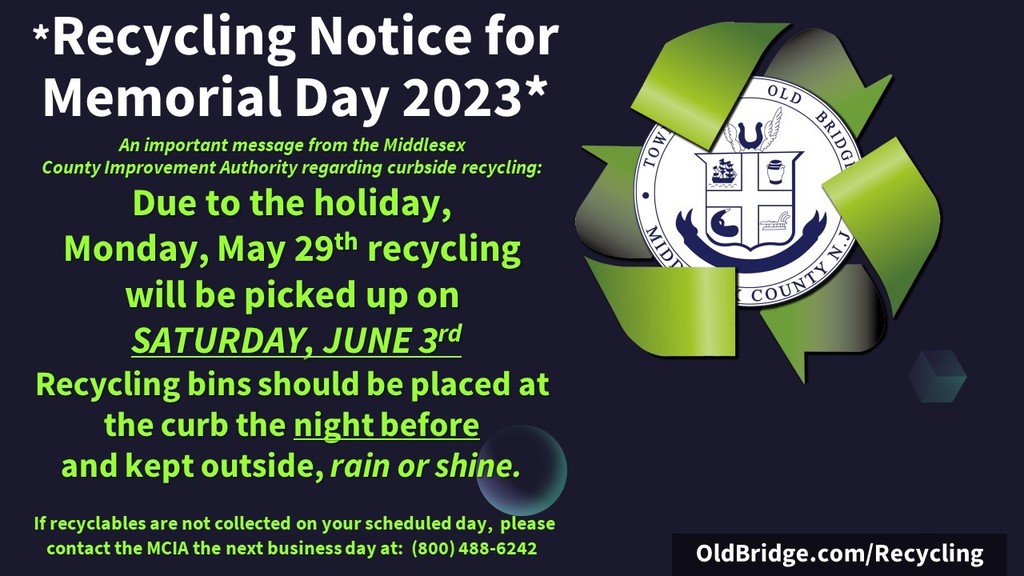 Old Bridge Medical Center invites you to their Summer Safety Day on Saturday, June 3rd, 2023 from 11AM to 1PM at 1 Hospital Plaza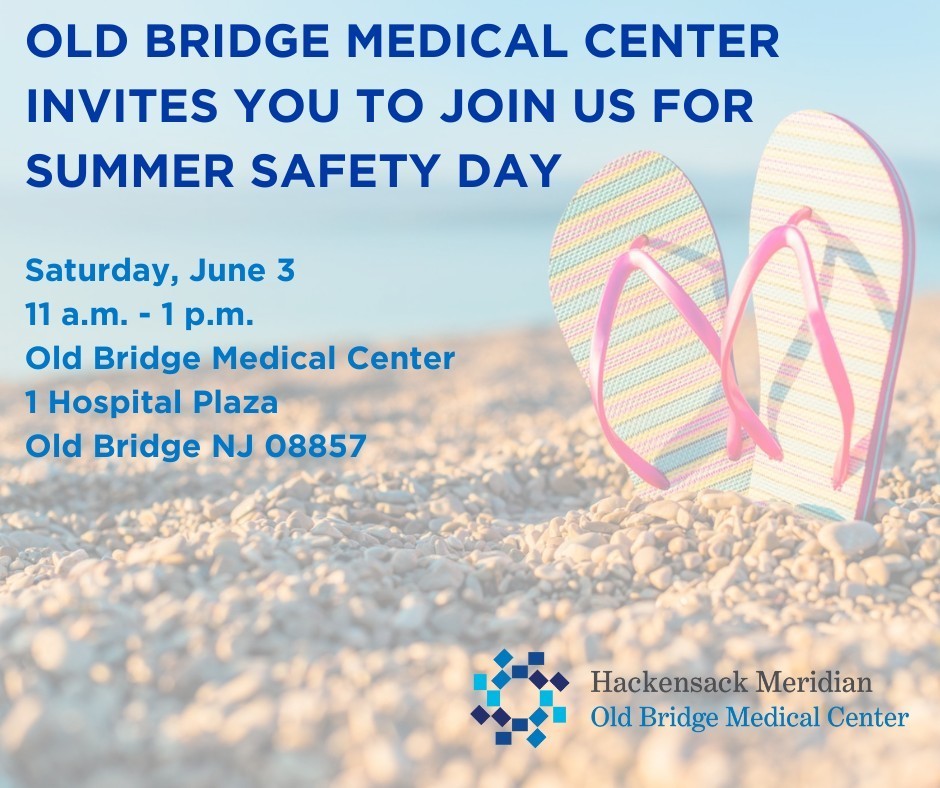 Gene McLoughlin and Mayor Owen Henry sit down with our 2023 Memorial Day Grand Marshal Armando Sasso to discuss his service, career, and life in our latest episode of Old Bridge Outlook
https://www.youtube.com/watch?v=imHM0y6M8L4