Holiday Notice: Curbside Recycling Pickup for Friday, January 1st will be picked up on Saturday, January 2nd.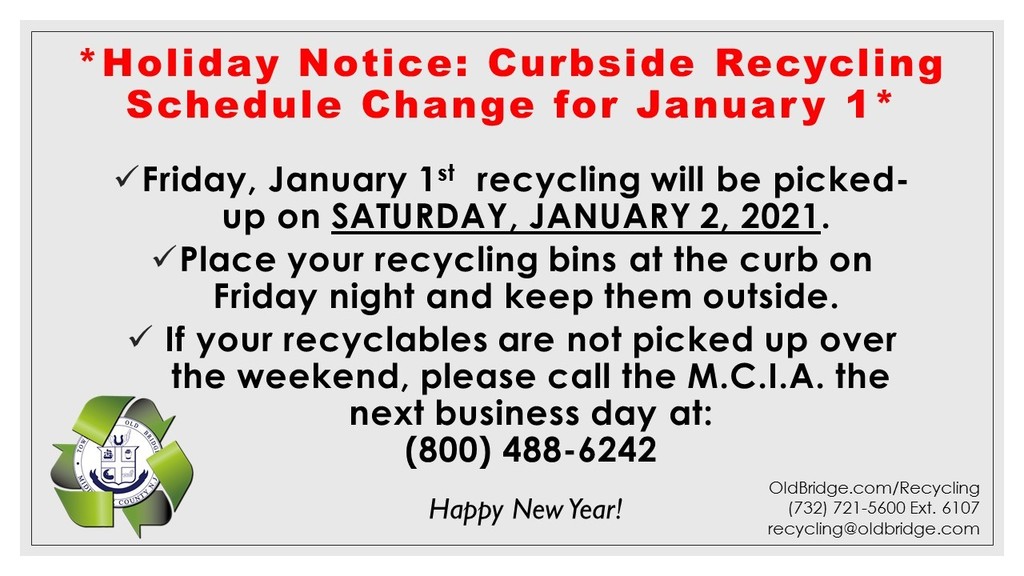 The Old Bridge Township Recycling Schedule for 2021

The Old Bridge Township COVID-19 Testing Center at Old Bridge Township High School is closed. Testing will continue tomorrow, December 22, from 10 am to 3 pm.

Old Bridge COVID-19 Testing Center is open. Please monitor the lines for COVID-19 Testing at Old Bridge High School by following the link below:
https://youtu.be/dO5fVdrUu_M


As a reminder… Thursday recycling will be picked up on Saturday, 12/19. Friday recycling is on schedule, however, County trucks may be delayed due to road conditions. Please be patient.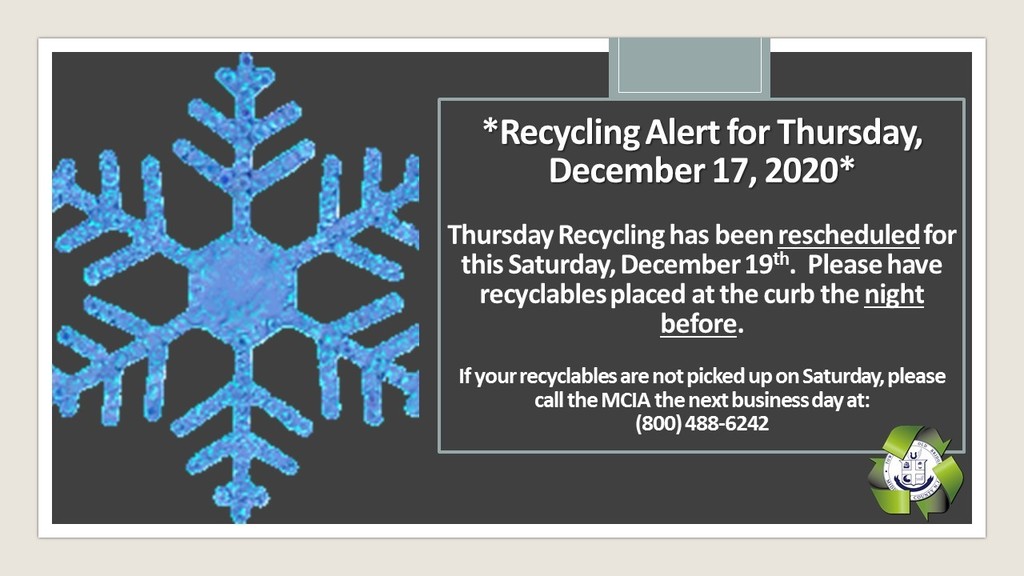 ATTENTION RESIDENTS: Please be advised of the recent changes to the COVID-19 testing schedule. To ensure results are in before Christmas, testing will take place on Saturday, December 19th, Monday, December 21st and Tuesday, December 22nd. The testing scheduled for Wednesday, December 23rd, has been cancelled. Please visit oldbridge.com/covidtesting for full details.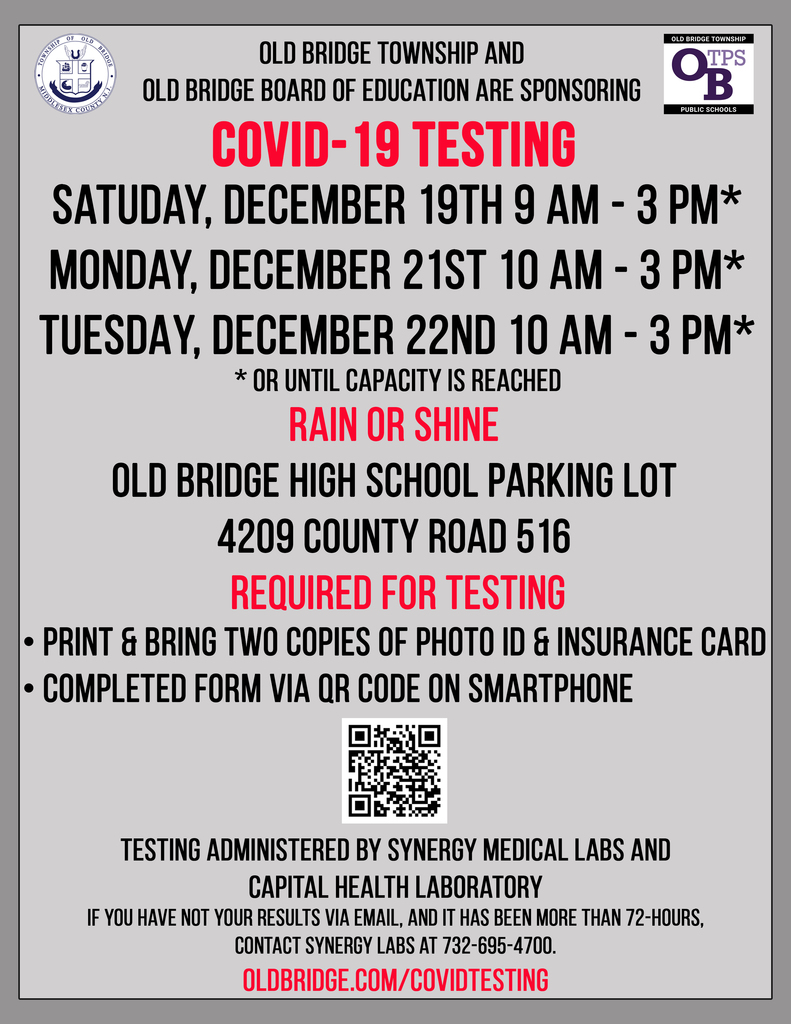 Attention Residents: Due to expected severe weather, most township office staff will be working remotely starting at 1:00 pm December 16th and throughout the day Thursday, December 17th. All departments will be available via phone and email. We apologize for any inconvenience.

The Recycling Center will be CLOSED on Thursday, 12/17 due to the pending snowstorm. It will reopen this Saturday from 8AM – 12PM.
Recycling@OldBridge.com
(732) 721-5600 Ext. 6107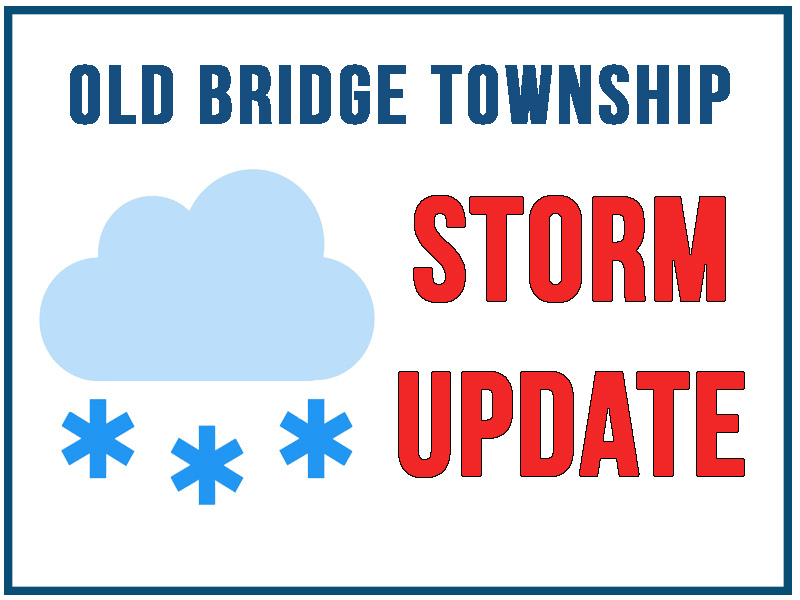 Attention Residents: Curbside recycling scheduled for Thursday, December 17th has been RESCHEDULED to Saturday, December 19th due to severe weather conditions.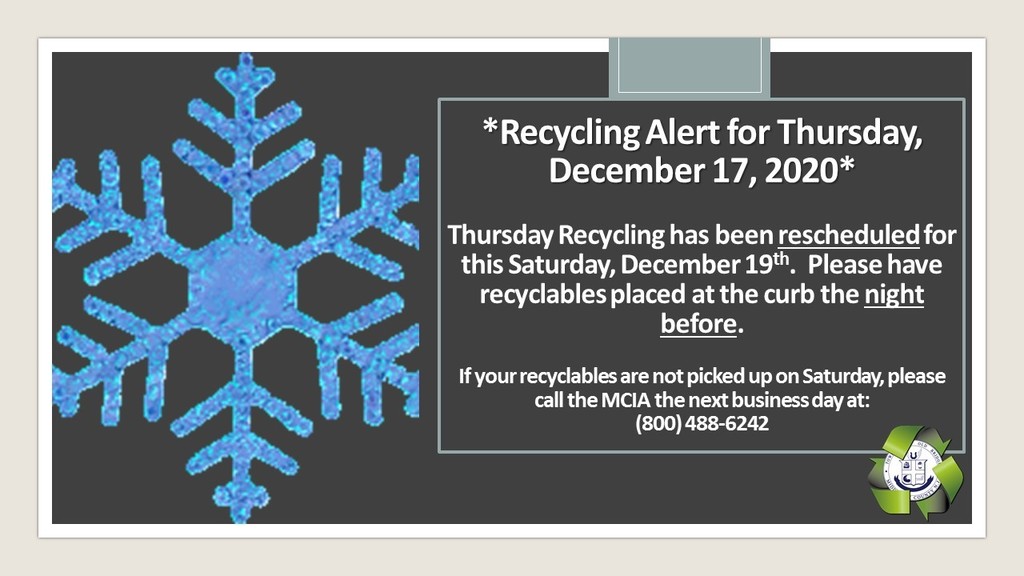 Old Bridge Township Parks and Recreation will be holding a Gingerbread House Contest and Virtual Display! Please submit a picture of your Gingerbread House to
recreation@oldbridge.com
by Friday, December 18th. Go to Oldbridge.com/recreation for more information.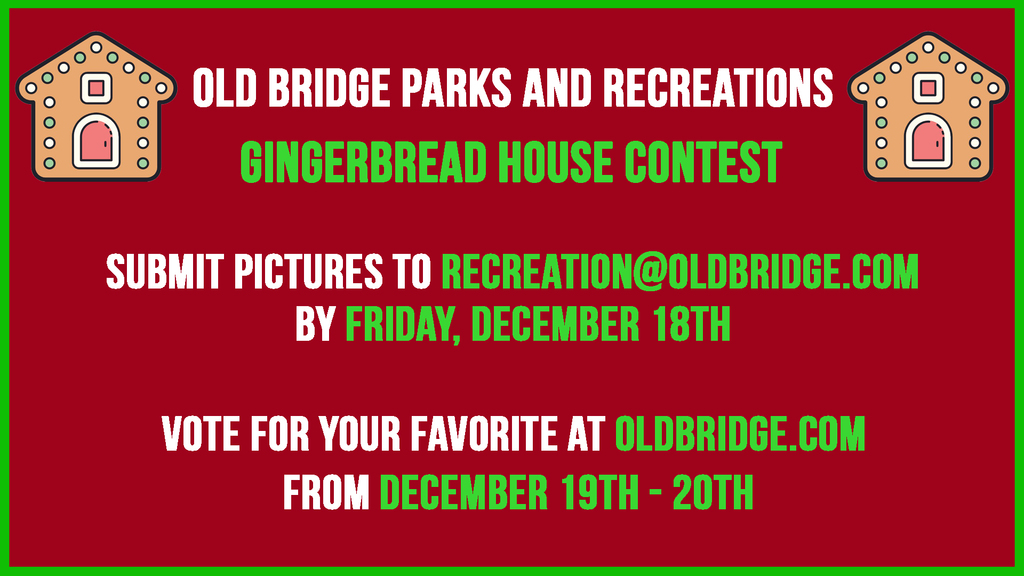 As a reminder, please keep fire hydrants clear of snow so they are easily accessible in an emergency. We also ask that you clear streets of cars, basketball nets and other obstructions if possible, so our plows may clear the snow safely.

Severe weather conditions expected for Old Bridge Township today. Please move all obstructions from curbside for snow plows.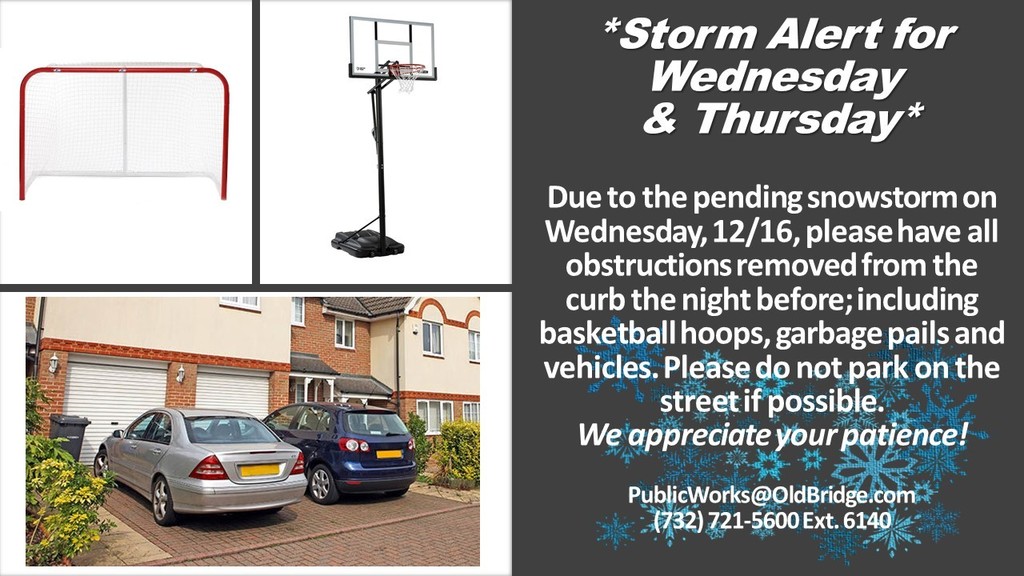 Information from the Recycling Department regarding the upcoming snow storm on December 16th, 2020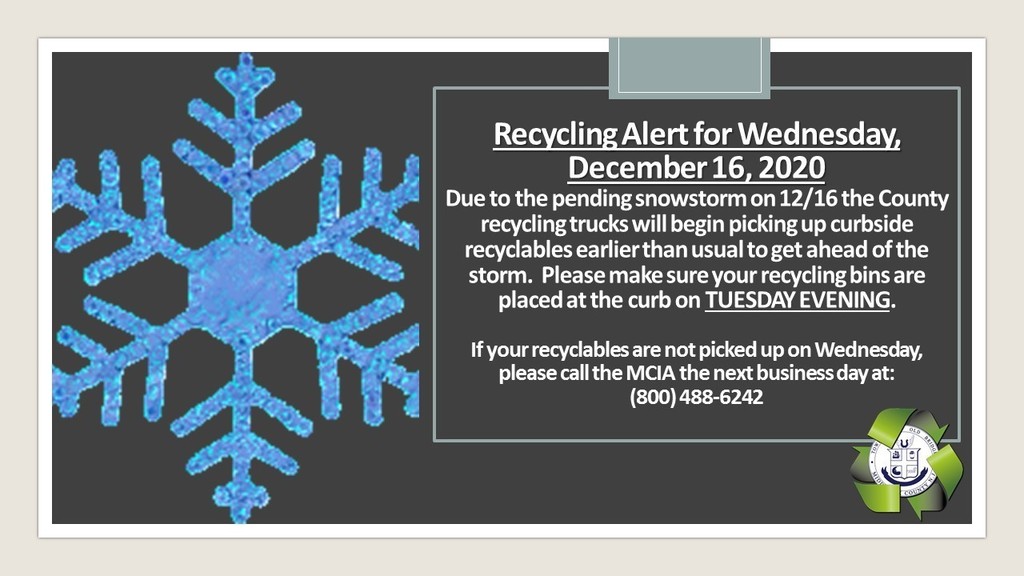 Tonight's Virtual Christmas Tree and Menorah Lighting event will be live on YouTube at 6:30 pm watch via link below.
https://youtu.be/51oLGPJKXtU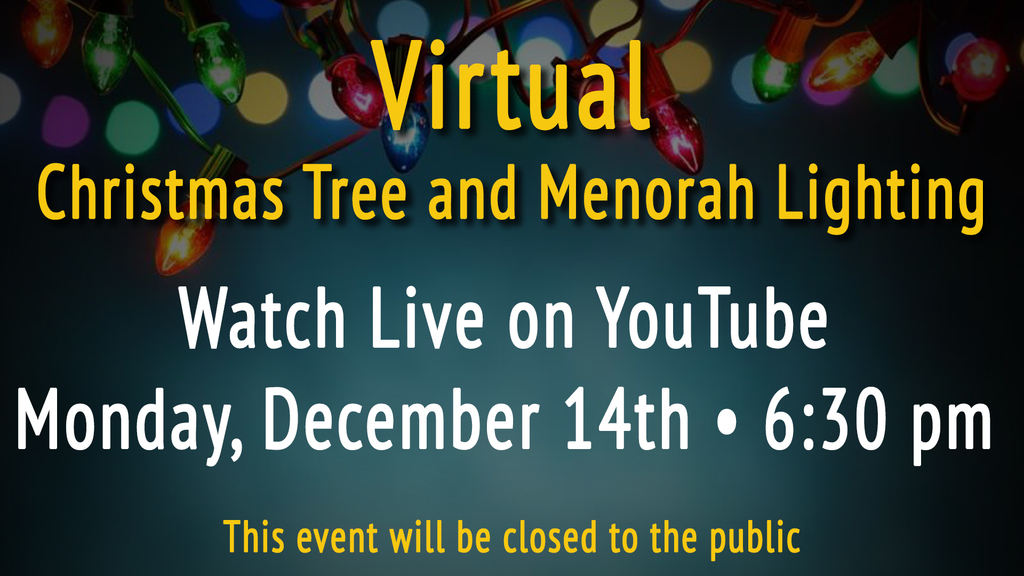 Attention Residents: Due to weather conditions expected for Wednesday, December 16th, the COVID testing at the high school will be closed. Testing on Saturday, December 19th will run as scheduled. Visit oldbridge.com/covidtesting for full details.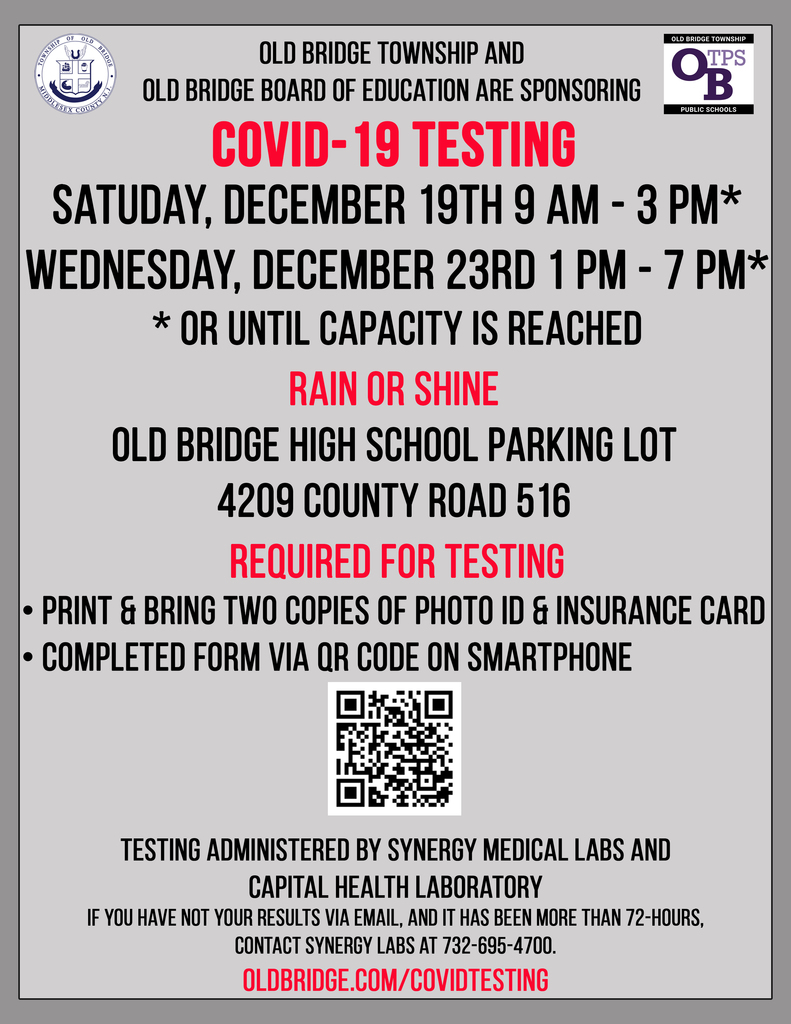 Small business owners can now apply and purchase PPE items until December 17th. Through the NJ PPE Access Program, all NJ-based businesses and non-profits are eligible for a discount on PPE purchases made through an approved online retailer. Sign up at ppe.covid19.nj.gov

Due to the snow expected on Wednesday, December 16th, recycling trucks will begin earlier than usual. Please place your recycling on the curb Tuesday evening to ensure Wednesday pickup.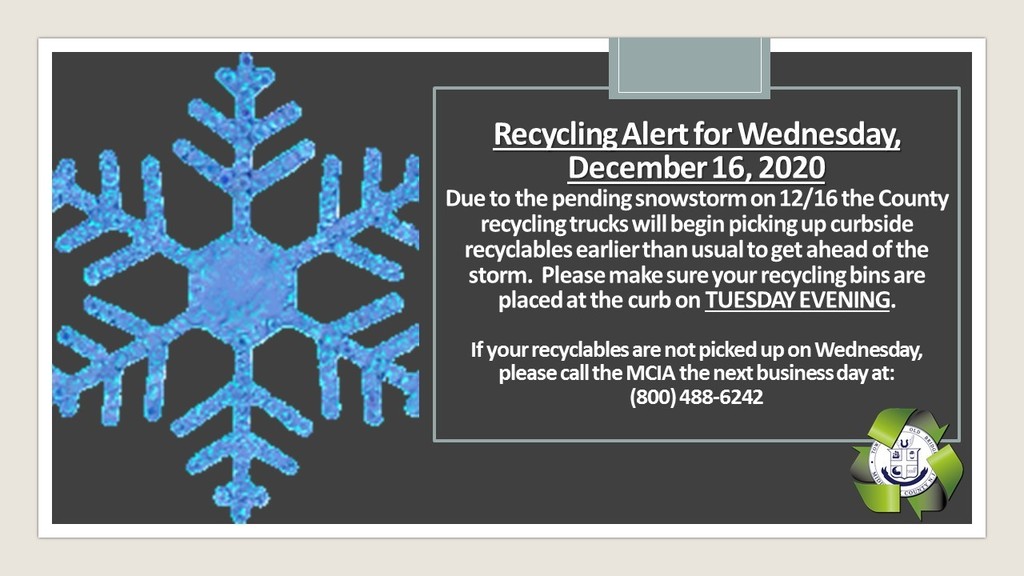 On behalf of Mayor Owen Henry and the Old Bridge Township Council, we would like to wish everyone a very Happy Hanukkah.