Earth Day 2021
Click here for our Earth Day recap!
RECYCLING DROP-OFF CENTER
1 Old Bridge Plaza, Old Bridge
(Located at the Municipal Complex behind the Animal Shelter)
HOURS OF OPERATION:
Tuesday & Thursday: 7AM - 3PM
Saturday: 8AM - 12PM
Recycling@oldbridge.com • (732) 721-5600 x6107
Click HERE for full list of accepted items

CURBSIDE RECYCLING
Click HERE for the 2021 curbside recycling schedule
Click HERE for the annual recycling guide from the Middlesex County Improvement Authority
WHAT WARD AM I IN?
(Enter your address in the 'search' bar)
The Middlesex County Improvement Authority (MCIA) provides bi-weekly curbside recycling collection in the Township of Old Bridge. Standard pickup hours are 6AM to 6PM. If your recyclables are not picked up on your scheduled day by 6PM, please call the MCIA the following business day at: (800) 488-6242
*Recyclables in plastic bags are NOT ACCEPTED!*

The Do's & Dont's of Curbside Recycling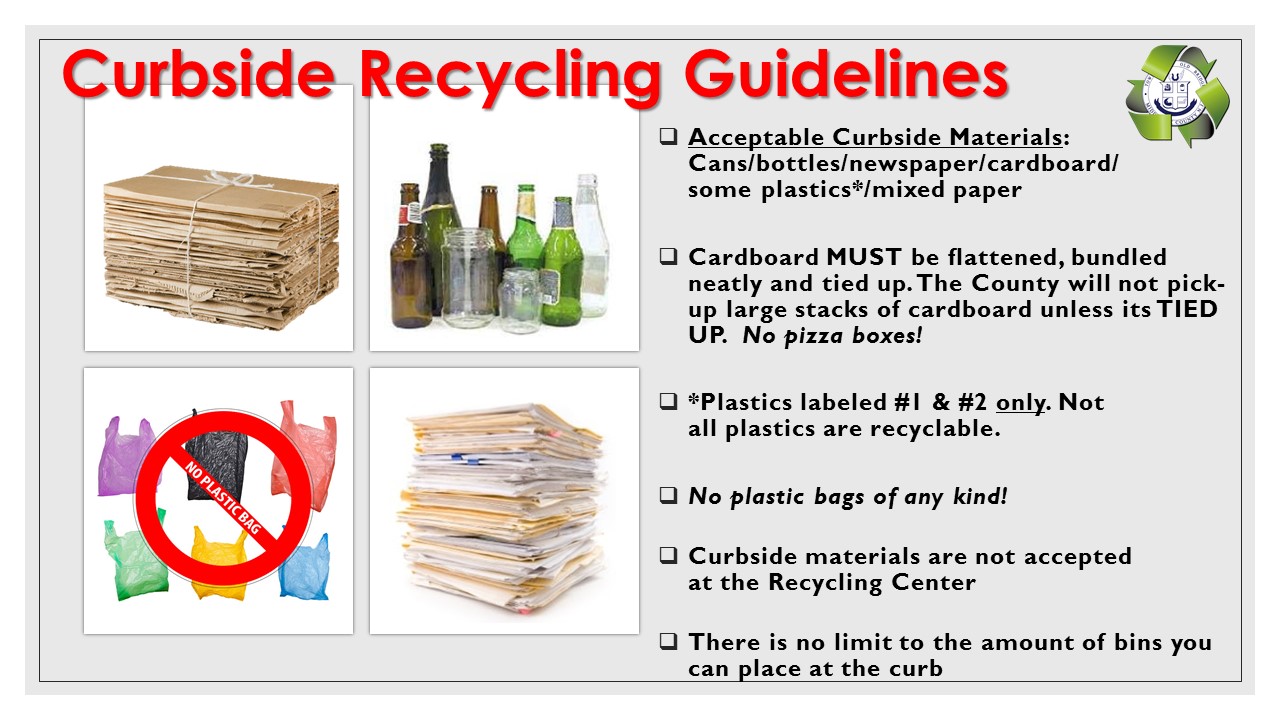 RECYCLING BINS
Recycling bins are available for purchase at the Recycling Center:
20 gallon bins* = $10.00
32 gallon bins = $15.00
(cash or check only)
The Middlesex County Improvement Authority (MCIA) highly recommends writing your address on the bins. They tend to get tossed around, especially on windy days.

Residents can use their own container as long as the
Middlesex County guidelines are followed. Click here for details.
*Free to NEW HOME OWNERS ONLY
Request Bins

Recycling@OldBridge.com
(732) 721-5600 Ext. 6107

Download the new Recycle Coach App today and start recycling right! Get updated information, scheduling notifications, storm alerts and more!